Hi friends! TGIF!! I'm so glad that tomorrow is Saturday and I get to sleep in! Which will be a good thing because I plan to be up pretty late tonight participating in the challenge over on Nichole Heady's blog. Day 6 of PTI's 5th Anniversary celebration presents us with a challenge to make a card based on one of five sketches. I'm hoping to participate in all 5, but we'll see how far I get!
My first card is based on sketch #4:
Here's my take: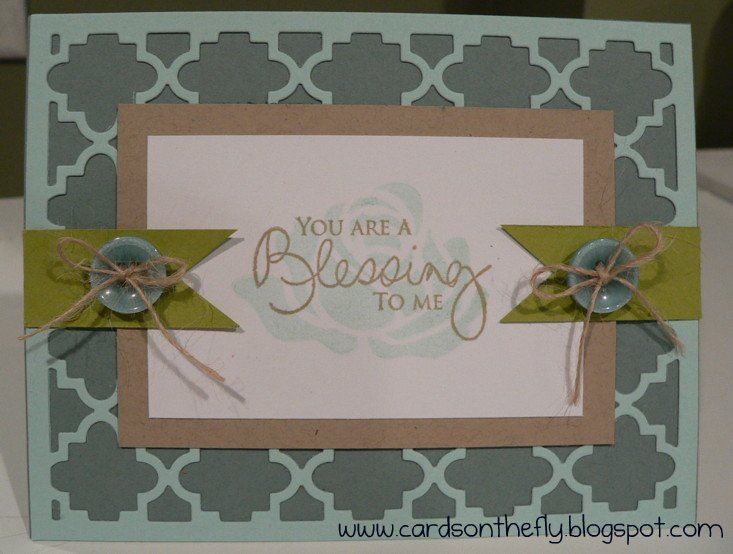 I'm loving this color combo! I decided to try something outside of my normal color box and it feels really good!
Thanks for visiting, and stay tuned for more...
Kate
INGREDIENTS:
Paper: PTI's Ocean Tides, Aqua Mist, Kraft, White, and Simply Chartreuse
Stamps: PTI's Rosie Posie and Signature Greetings (my fav!)
Ink: PTI's Aqua Mist and Classic Kraft