Hi yall! Today's challenge on
Nichole Heady's blog
is to post projects with hearts on them. A few weekends ago I got to spend a whole afternoon/night at Archivers with my good friend Betsy, and I made a few V-day cards. I haven't gotten a chance to post a couple of them yet, but you will see them today as they have hearts on them!
Here's the first:
This one features a new tool I purchased at Archivers called the Sew Ribbon tool. It allows you to punch slits into your paper to feed ribbon through. There are different tools with different patterns. This one, scallop, makes the ribbon look like semi-circles going across the card.
Here's another look: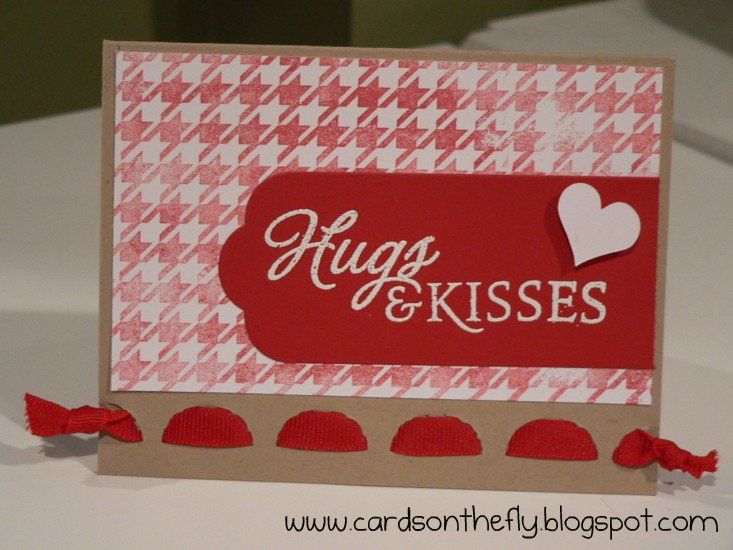 Thanks for visiting...more to come!
Kate
INGREDIENTS:
Paper: PTI's Kraft, White and Pure Poppy
Stamps: PTI's Think Big Favorites #11 and Background Basics: Houndstooth
Ink: PTI's Pure Poppy and Versamark
Dies: PTI's Half and Half
Other: Red ribbon, white embossing powder, and Sew Ribbon Scallop