Ok, here's interactive card #3. The interactive part of this one is probably my favorite of the 5, but I'll get to that in a moment. The front of the card is really simple, and to be honest...unfinished. As I said in my last post, I was sort of rushing to get a lot of entries completed for the challenge on Nichole's blog, so I sacrificed some details. I think I'll probably at least go back and add a ribbon to the tag.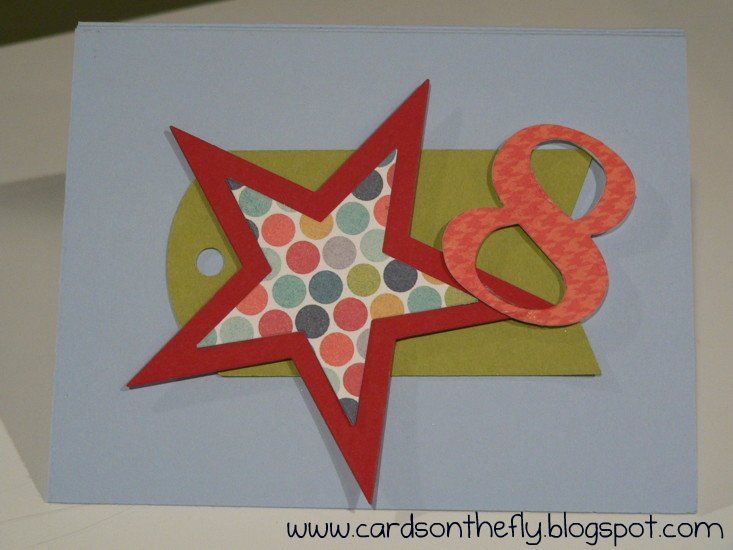 Now for the inside. I watched
this great video on youtube
that explained how to make these cute little balloons that waved in the middle of a card, and I thought, "Hmmmm, I think I'll do that with letters." This is how it turned out! Pretty cute huh? Take a look at the video for all the details on how to construct the card.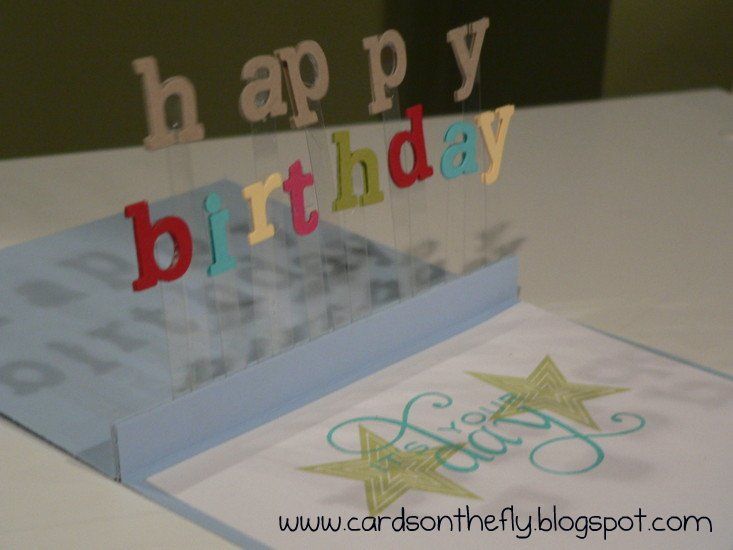 Thanks for visiting!
Kate
INGREDIENTS:
Paper: PTI's Spring Rain, White, Kraft, Pure Poppy, Hawaiian Shores, Lemon Tart, Simply Chartreuse, and Raspberry Fizz, patterned paper from Lime Twist, and clear acetate
Stamps: PTI's Think Big Favorites #2, and Star Prints
Ink: PTI's Hawaiian Shores and Spring Moss
Dies: PTI's Seeing Stars, Tag Sale #5, and Block Alphabet Die Collection