Hi everyone! I have another "inspired" card for you today. This one was inspired by
Maile Belle's favorite PTI project
. I love her use of Chevron Stripes and I decided to take this and make it into a little baby boy card (of course for the boutique I have been making cards for). Here's my take:
I printed the "Boy oh boy." sentiment with my computer. I'm pretty pleased with this one!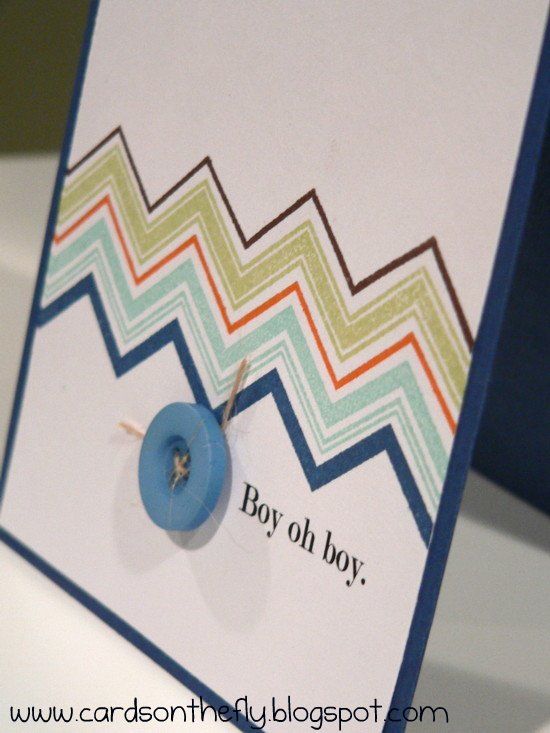 Thank you so much Maile for your inspiration...not only on this card, but all the time!! I absolutely ADORE your clean and simple stamping style!!
Thanks for visiting again today everyone!
Kate
INGREDIENTS:
Paper: PTI Enchanted Evening and White
Stamps: Background Basics: Chevron Stripes
Ink: PTI Dark Chocolate, Spring Moss, Orange Zest, Spring Rain, and Enchanted Evening
Other: Blue button from my stash; some button twine; computer and printer