Hi 'yall. I am super sleepy tonight so I'm going to make this one short. I really wanted to participate in this week's
MIM
because I had an idea of how to possibly take the "Dimensional Sentiment Banner" technique in a slightly different direction than the one taken by
Nichole
(which I also loved by the way).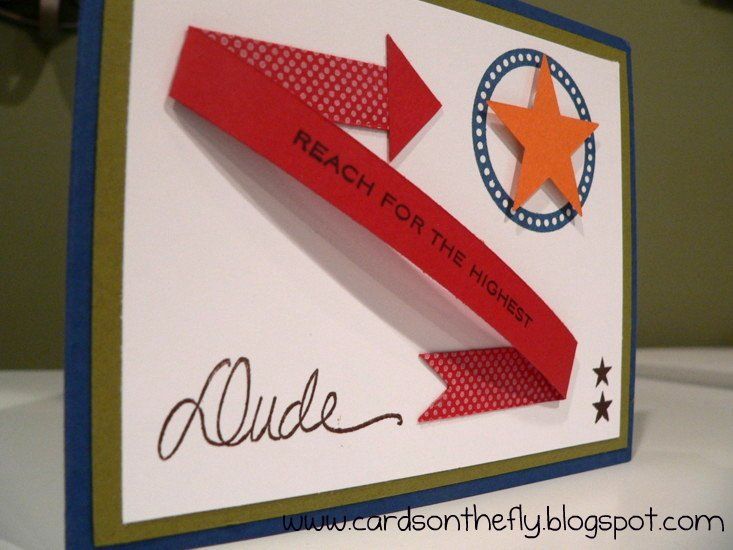 Since I need so many boy cards all the time (go figure!), I wanted to do something sort of masculine. I used the dimensional sentiment banner as a way to lead you from one place on the card to another...literally as an arrow from the bottom to the top of the card. This one is very simple but I think also quite effective!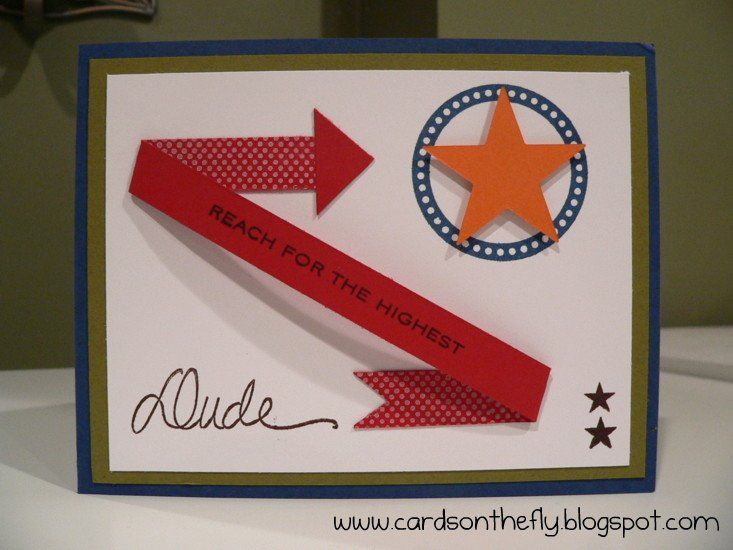 As always, thanks so much for visiting!!
Kate
INGREDIENTS:
Paper: PTI Enchanted Evening, Ripe Avacado, White, Pure Poppy and Orange Zest
Stamps: PTI Signature Greetings, Star Prints, Birthdays by the Numbers, and Bitty Background Blocks
Ink: PTI Enchanged Evening, Dark Chocolate and Palette Noir Black