Hi friends! How are you? It's been a few days since I last posted...sorry about that. We've just been plugging along around here. Luckily the weather has been nice lately and the boys have gotten to get outside to play and burn off some of their pent up energy! I have to tell you about Brady though...he's my middle kiddo. Bray has had several milestones lately...he has learned to ride his two wheel bike, he has learned to read, and he just today lost his very first tooth! He's so excited about the tooth fairy coming to visit HIM instead of his big brother! He also said the funniest thing the other day. My husband asked him what the Golden Rule was...his response..."Flush and wash!" How funny is that kid???
Ok, on to some crafty stuff. This week's
Make it Monday challenge
on Nichole Heady's blog is to glitter up some buttons and add them to your project. I have to admit, when I started this card I really had no idea where it was going or where it would end up, but I'm pretty pleased with the final product. I'm loving the happy colors...time for spring!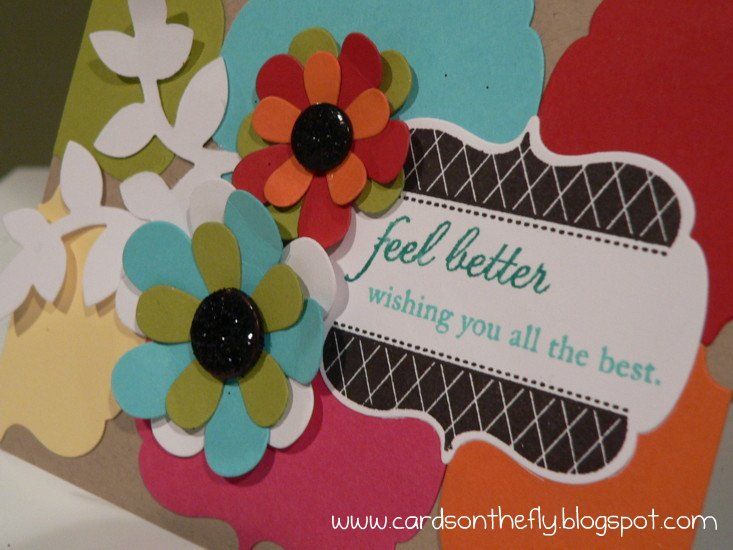 In her
MIM video, Ashley Cannon Newell
used some silvery Prisma glitter on her buttons (really pretty), but I decided to use some black Martha Stewart glitter I had on hand. I thought the dark buttons made more of an impact on this card.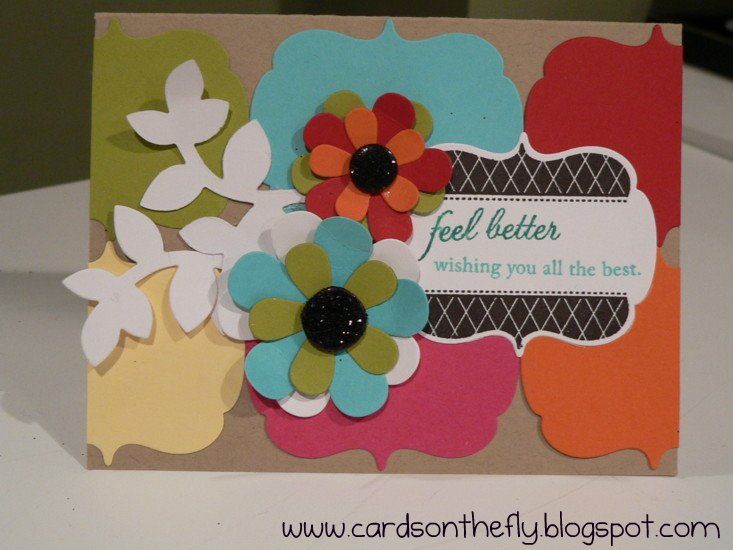 Thanks so much for visiting! Stay tuned for my PTI blog hop post tomorrow!
Kate
INGREDIENTS:
Paper: PTI's Simply Chartreuse, Hawaiian Shores, Pure Poppy, Lemon Tart, Raspberry Fizz, Orange Zest, Kraft and White
Stamps: PTI's Happy Day and Mat Stack 5 Collection
Ink: PTI's Smokey Shadow and Hawaiian Shores and SU's Glorious Green
Dies: Happy Day, Turning a New Leaf, and Beautiful Blooms II #3
Other: Buttons from stash and black Martha Stewart Glitter