Hi again! This just might have to be my last card of the night...it's after midnight and I'm fading fast! I have to say though...I have had the MOST fun tonight! I have thoroughly enjoyed creating off of the great sketches provided by the PTI team. This card was inspired by this sketch:
Here's my take: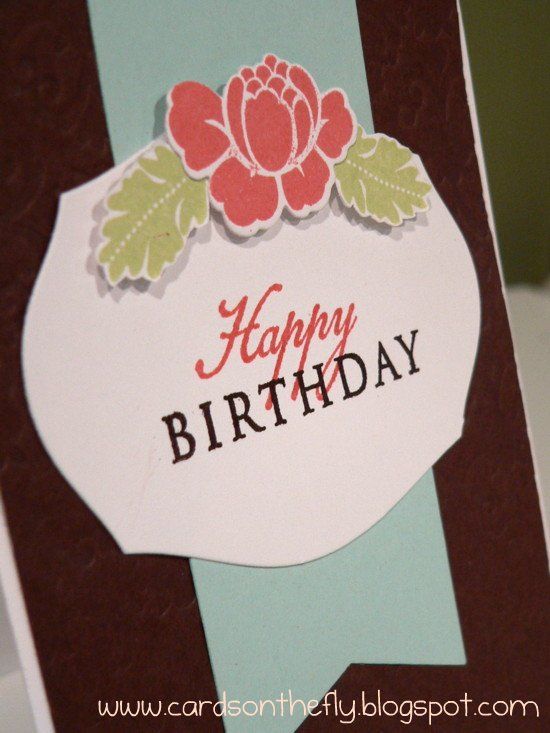 I love the colors on this one and I'm so glad that I got to use my newest impression plate! I hadn't had an opportunity to use it before. Love it!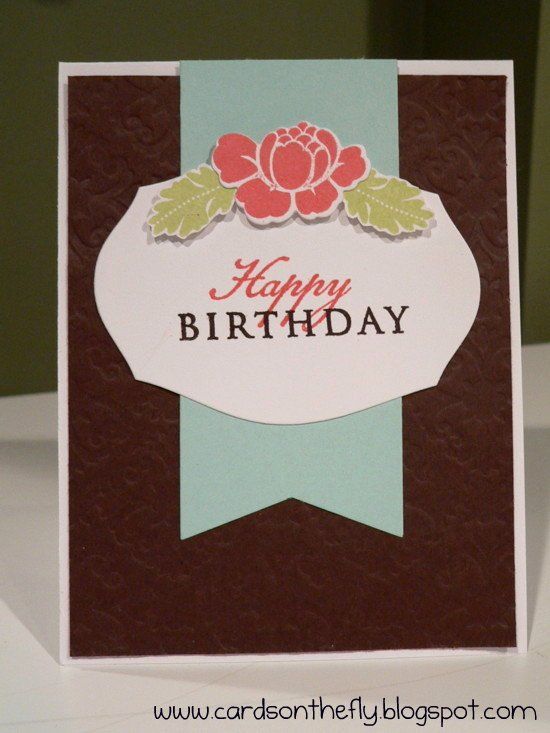 Thanks for visiting!
Kate
INGREDIENTS:Paper: PTI's White, Dark Chocolate, and Aqua Mist
Stamps: PTI's Rosie Posie and Think Big Favorites #12
Ink: PTI's Berry Sorbet, Spring Moss and Dark Chocolate
Dies: PTI's Rosie Posie, Tag Sale #5, and Layerz Mat Stack #1
Other: PTI's Giga Guidelines 1 Impression Plate