Last one!! This is interactive card #5. Quite a while ago, I watched a tutorial on youtube explaining how to make a card like this one. I even wrote down most of the directions. However, I can't seem to find the original video I watched. So....I found a similar one by splitcoaststampers. You can find it
here
.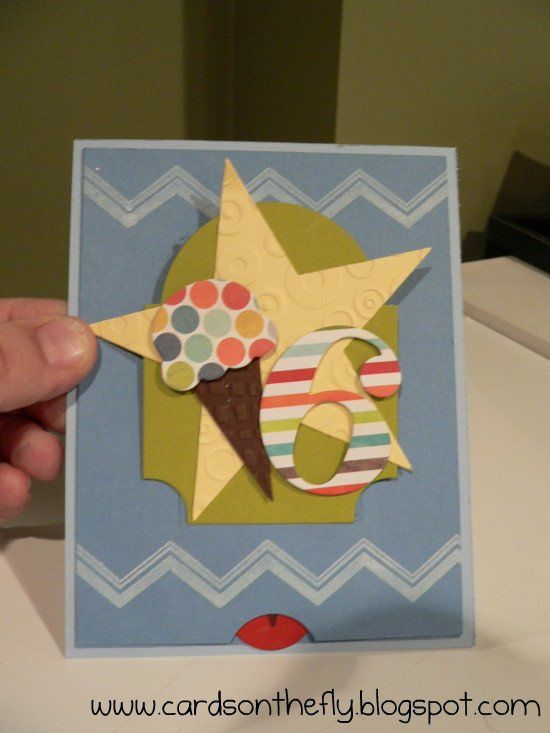 I'm pretty satisfied with how this one turned out...it was pretty early in the evening when I made this one. My Brady-Joe is 6 and the kiddos in his class are all turning 6 this year, so I'm sure I'll need another 6 year old card sometime soon!
I like this card because like the first one, it stands up when you open it. Yep...I like this one.
Thanks again for sticking with me through the past ten days of PTI's 5th Anniversary Festivities. It's been really fun and I have really gotten some of my creative juices flowing!
Kate
INGREDIENTS:
Paper: PTI's Spring Rain, Blueberry Sky, Simply Chartruese, Lemon Tart, Dark Chocolate and Pure Poppy, and patterned paper from Lime Twist
Stamps: PTI's Happy Day, Background Basics: Chevron, and Half and Half
Ink: PTI's Snow White and Palette's Noir Black
Dies: PTI's Half and Half, Layers Mat Stack 3, By the Numbers, Seeing Stars and Sweet As Can Be