Here comes interactive card #4! This one is a waterfall card for a boy. I demonstrated the technique on how to construct a card like this on
this post
. It is so fun to pull down the tab at the bottom and see the little squares flip by!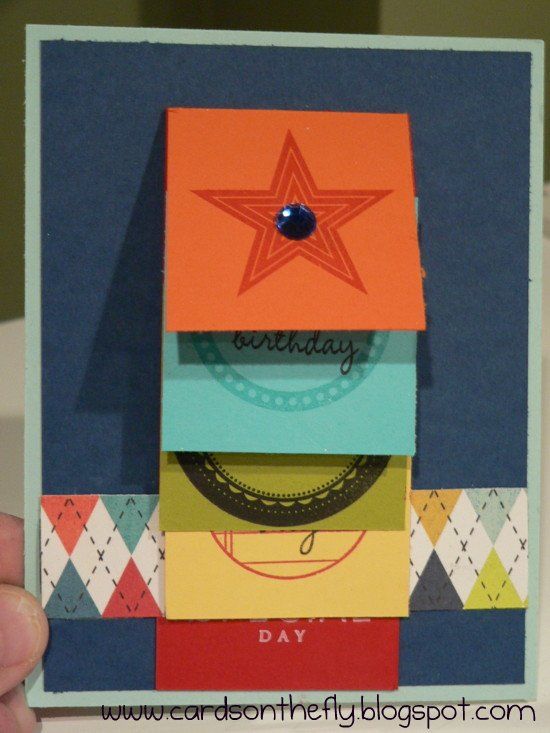 My only problem with making these waterfall cards is deciding what to put on the little squares. If anyone has any ideas I'd love to hear them!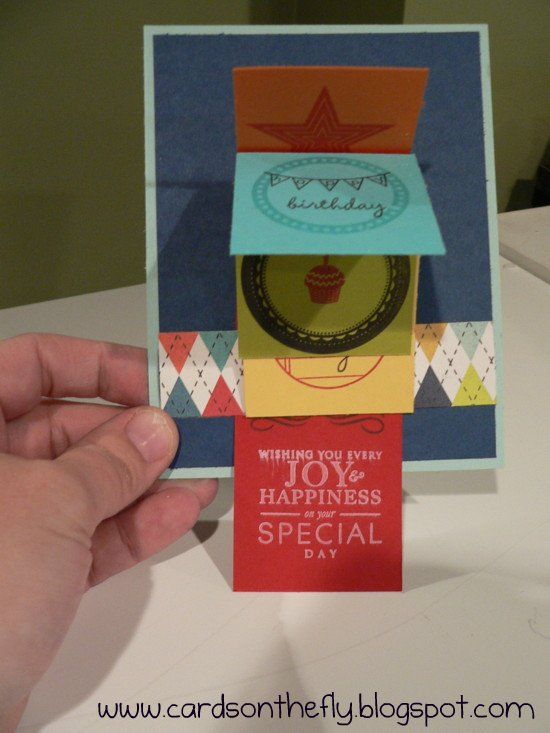 Thanks for visiting...again!
Kate
INGREDIENTS:
Paper: PTI's Spring Rain, Enchanted Evening, Pure Poppy, Lemon Tart, Simply Chartreuse, Hawiian Shores, and Orange Zest, and patterned paper from Lime Twist
Stamps: PTI's Half and Half, Tag-its #s 10 and 6, Birthdays By the Numbers, and Star Prints
Ink: PTI's Pure Poppy, Snow White, and Hawaiian Shores, and Palette Noir Black