Hi again! So, I'm totally loving this whole sketch thing! It really takes a lot of guesswork out of putting a card together, and it allows you to focus on other things like color and which stamps/die cuts to use instead of having to think about EVERYTHING all at one time! So, here's the inspiration sketch I worked from this time:
And here's my take: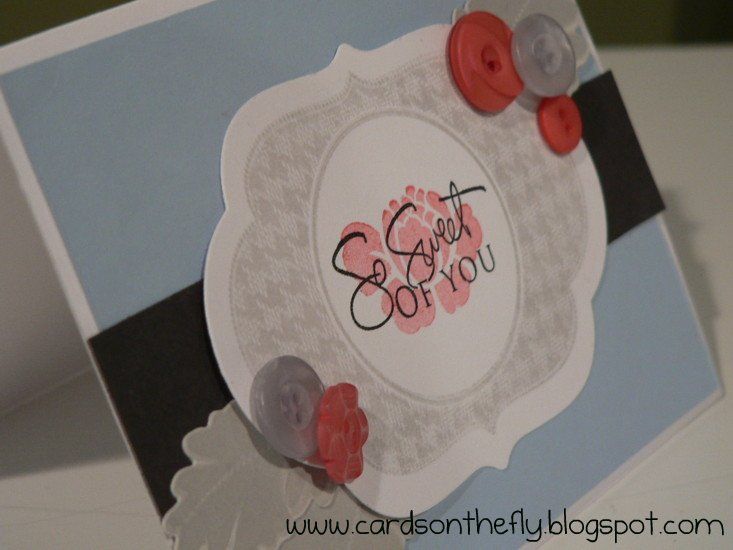 I was originally going to go with a yellow and grey color story, but it just didn't feel right once I got started with it, so I switched to blue and I really love it! This may be one of my favorite cards yet!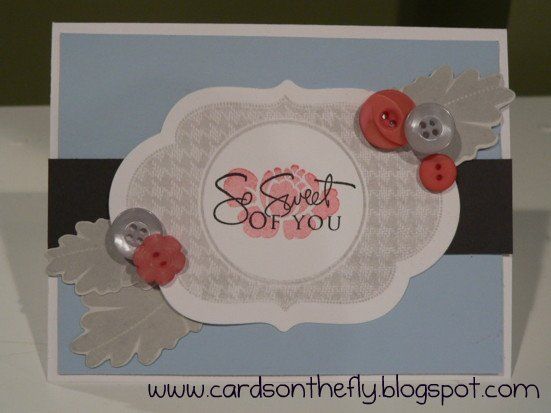 Thanks for visiting again...I'm still going strong, so hopefully I'll get one or two more out tonight!
Kate
INGREDIENTS:
Paper: PTI's White, Spring Rain, Soft Stone, and Smoky Shadow
Stamps: PTI's Rosie Posie, Mat Stack 5 Collection, and Signature Greetings (told you it was my fav!)
Ink: PTI's Berry Sorbet, Studio G grey (found in the dollar bin at Michaels), and Palette's Noir Black
Dies: PTI's Rosie Posie, and Mat Stack 5
Other: Buttons from my stash