Hey 'yall! You know...Mondays can be kind of tough to take sometimes, but when you have a day like mine, you'd wish everyday was Monday! After getting the kiddos off to school, I was able to do some leisurely grocery shopping and then spent an hour at Panera sipping my tea and reading my new book...The Hunger Games (which I HIGHLY recommend!). I picked Coley up from school, and we had a lunch "picnic" watching Cars 2 during which time I snuck in a few more minutes of reading. I then laid down with Coley for about 45 minutes (how I love a nap!) before having to leave to pick up my other two boys from school. Normally a friend of mine brings them home, but today she had an appointment. Luckily John was home so I didn't have to wake Cole. It was an absolutely BEAUTIFUL day outside today, so I enjoyed sitting in carpool line doing a little more READING! We came home and the boys did a little decompressing in front of the TV while mom buried her nose in her book yet again. After a while I suggested we go outside where they guys played with friends and I...you guessed it...read. When the sun started to go down, I finally decided that it was time for homework and then McAllister's for dinner. I also managed to sell the rug I had listed on Craigslist for full price today! Woohoo!! Now time for a little crafting...and then some more READING!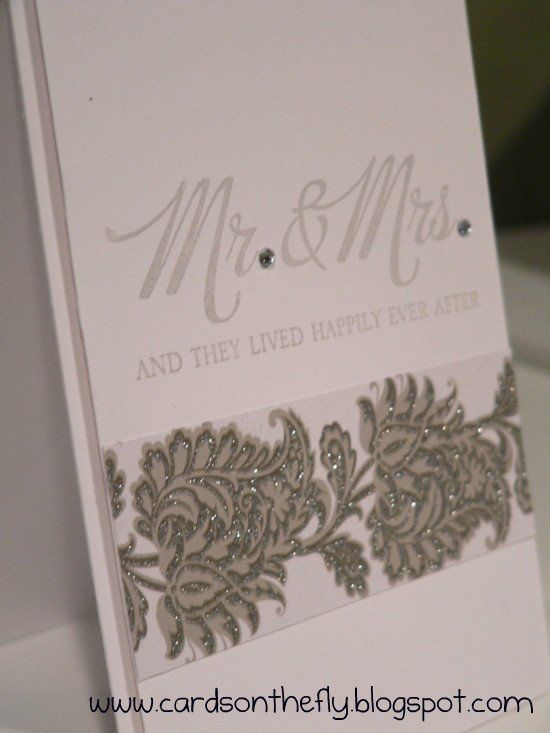 Today's card was made for my dear friend Jessica who recently got married. I wanted this card to be very CAS (for my non crafty friends that means clean and simple), and I was inspired by Chelsea Clinton's wedding dress. I just LOVED her dress! Here's a picture in case you don't remember it.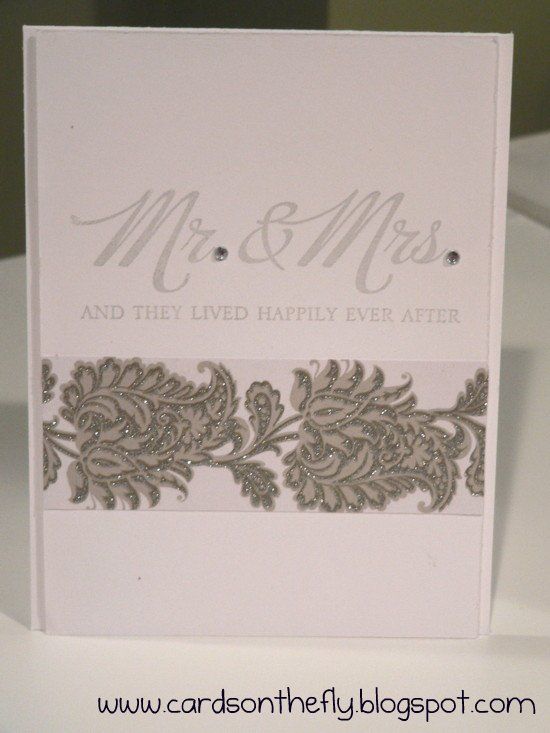 Can you see the connection between the two? I actually LOVE this card! I hope Jess does as well!
Thanks for visiting!
Kate
INGREDIENTS:
Paper: PTI White, DCWV Lemon Flower Stack
Stamps: PTI Big Bold Wishes
Ink: Studio G from Michael's dollar bin