Hi everyone! I'm so sorry friends, but I was WAY too tired to post the specifics about all 5 cards I put together last night! So tonight, my goal is to update you on how I created each of these 5 little guys (this post and the next 4). The reason for this creative explosion was yesterday's contest on
Nichole Heady's blog
. We were challenged to come up with interactive cards for a chance to win some amazing prizes which included a $500 PTI gift card! Wellllll....you know me and my PTI, I just HAD to participate and get in as many entries as possible! I can now however, deliver the unforunate news that I was NOT the winner. **sniff sniff** I'm coping though!
So this first card was made using a technique I found on a great
youtube video
. For all the mechanical instructions I highly suggest taking a peek at the footage.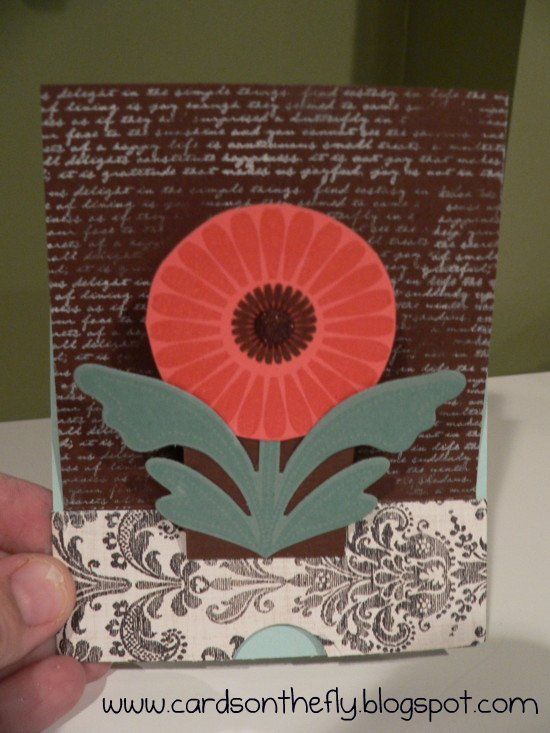 I love how this card slides out and can actually stand on its own once it's finished. Pretty clever!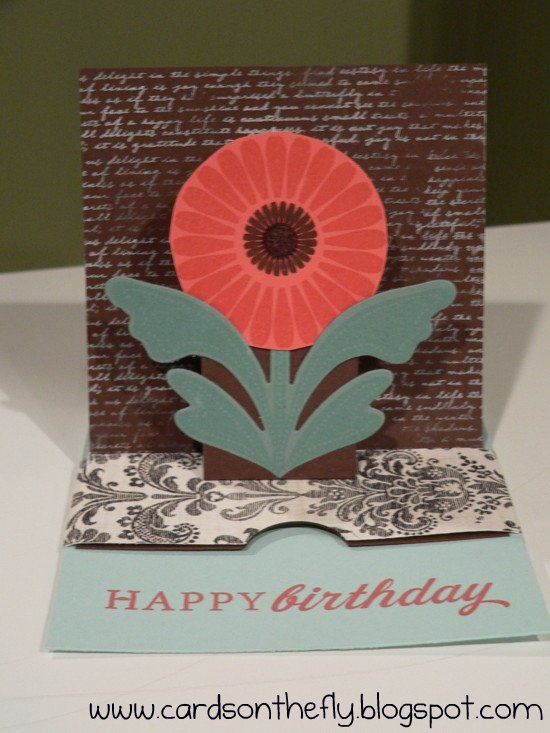 Thanks so much for visiting...stay tuned for the next one!
Kate
INGREDIENTS:
Paper: PTI's Dark Chocolate, Ocean Tides, Berry Sorbet, and Aqua Mist and patterned paper from The Paper Studio
Stamps: PTI's Rosie Posie, Think Big Favorites #12, and Background Basics: Text Style
Ink: PTI's Fresh Snow, Berry Sorbet, Dark Chocolate, and Aqua Mist
Dies: PTI's Rosie Posie and a random heart punch I had (to make the "pull" spot at the bottom of the card)
Other: Glittery "rhinestone"