Hi everyone!! What a great Saturday! My awesome husband took the boys to the Home Depot for the monthly kids' workshop this morning, and then to his mother's to do some handyman things...so I got to spend about 3 hours in my craft room all by myself!! Wooo hooo! Then this afternoon, by two older boys spent some time with me and the cricut in the craft room and made a couple of things. My oldest, Jake, made two cards for his cousins which turned out sooo cute (complete with kid spelling which I LOVE)!!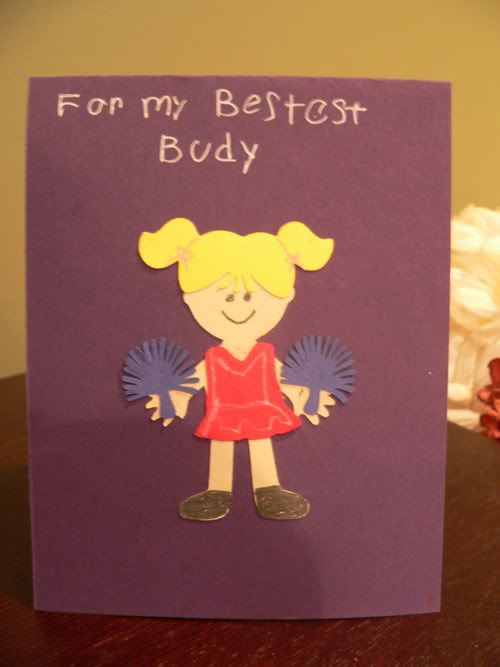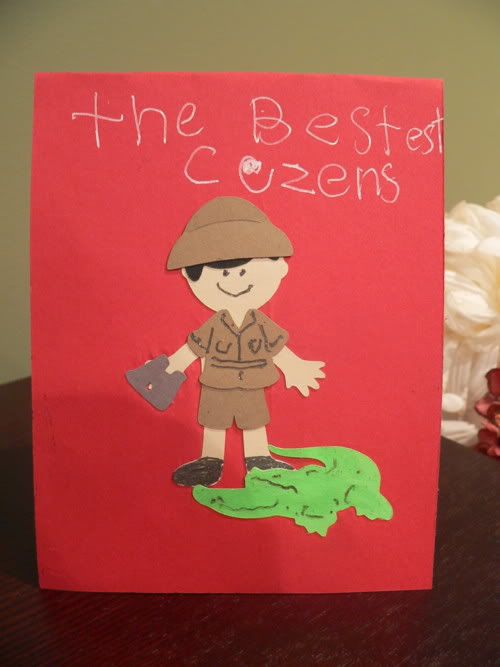 Anyway, with all of this time to myself I was able to work on this cute waterfall card. I originally learned this technique watching "Crafting at the Spotted Canary" which airs locally on PBS at 2:00pm on Thursday afternoons. Here's a link to their website - Crafting at the Spotted Canary.
After seeing this technique I just knew I had to try it! So here's my take on it...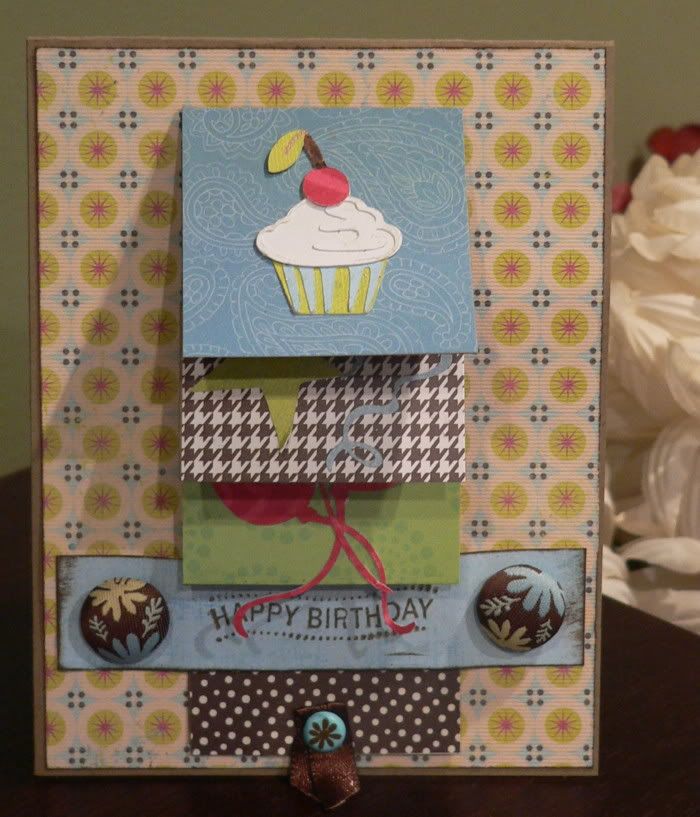 As you pull down on the ribbon at the bottom, the layers start to unfold...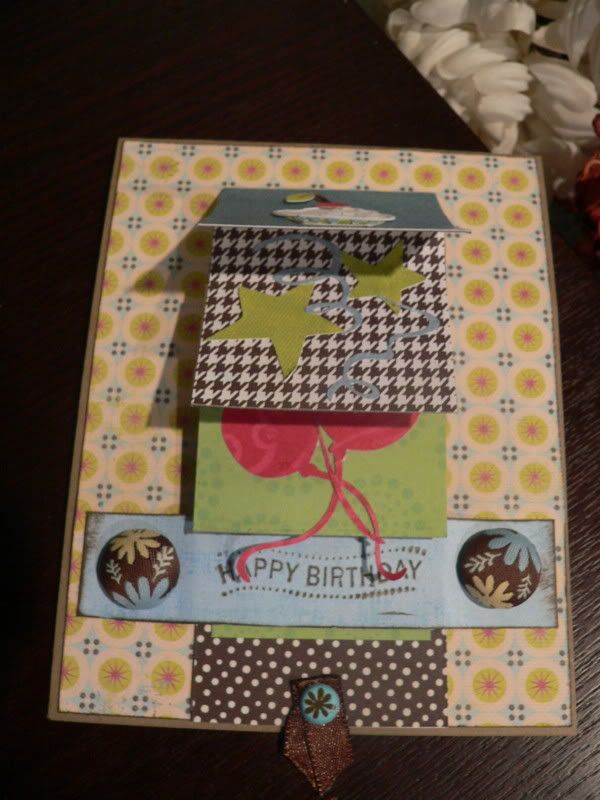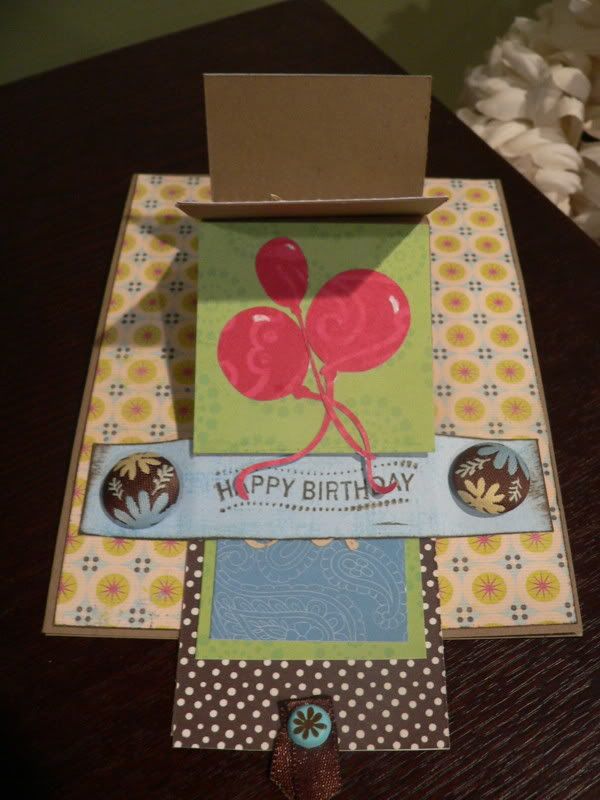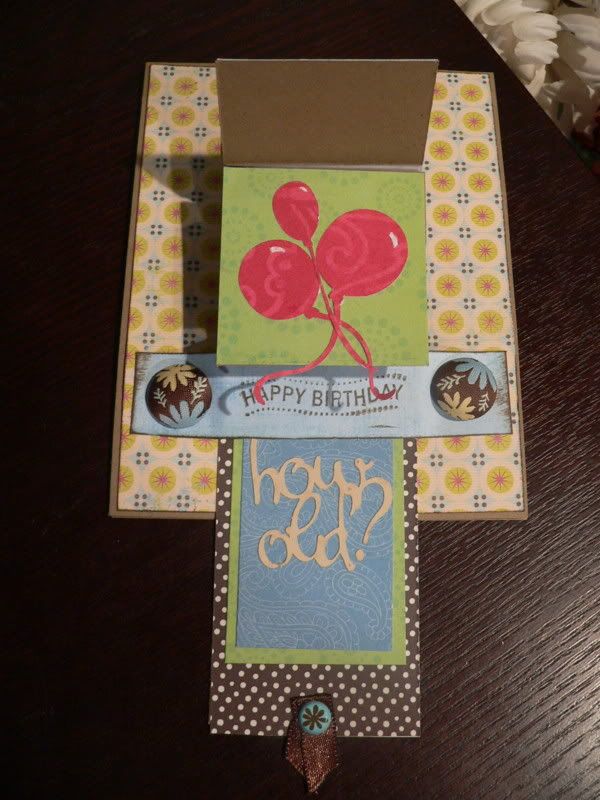 In this next picture you can see what it looks like from the side as it unfolds...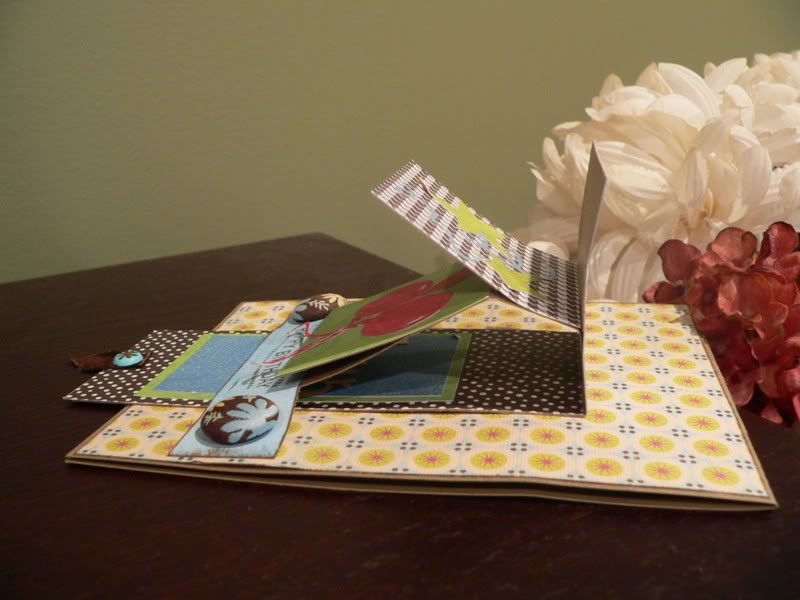 Since this technique takes a little bit of explaining, I thought I would make another video! But before you watch, you may be interested to know which cartridges went into making the card in the pictures above:
Cupcake - From My Kitchen pg 61
Stars - Beyond Birthdays pg 91
Streamers - Wild Card pg 37
Balloons - Stretch Your Imagination pg 60
How Old? - Lyrical Letters pg 70
The big brads are from K&Company; the little brad is Recollections; the papers are from K&Company, The Paper Studio, Carolyn Gavin, and some scraps from my stash; and I'm actually not sure who the stamp is by (sorry!!) but it was from a larger stamp that I had cut up.
So...here's the video, I hope you enjoy!!

Thanks for visiting!
Kate