One of the things I have vowed to do this year is join in on some of the great design challenges hosted by other boards. Since I'm limited on time, I'm trying to figure out a way to combine a few of these challenges into one card. So here goes...
On the RAQ's Challenge found on the Cricut - Cards messageboard, you are asked to create a card using one of three sketches as inspiration. The sketch I found most intriguing was this one: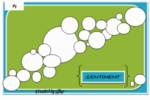 Having chosen this sketch, I decided to try and incorporate the BBTB2 challenge for the week which involves using a birdhouse in your design. The birdhouse in my design is from the Stretch Your Imagination cartridge.
Next, I wanted to try and incorporate the MadebyMomo's Tuesday challenge which asks us to find something that inspires us and create something based on that. I must say that I am most inspired by paper...the colors, the patterns, and the textures. However, I am not only inspired by visual things, but also smell and sounds...especially music! One song I have always been inspired by is What a Wonderful World sung by Louis Armstrong. I hope that you can see how my card was influenced by this classic!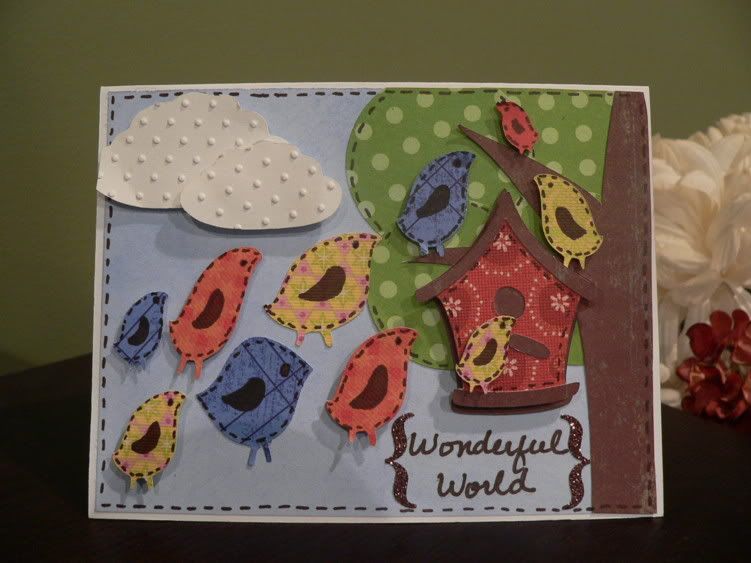 Here are the carts I used:
From My Kitchen pg61 (top of a cupcake)for the clouds.
Stretch Your Imagination pg63 for the birdhouse.
Plantin Schoolbook pg72 for the circles on the tree.
Wild Card pg38 for the tree trunk.
Wild Card pg47 for the birds.
I handwrote the sentiment and the bracket stickers are from Recollections.
Thanks for stopping by! Have a great day!
Kate