Hey y'all! Whew, what a day! Work was crazy with report cards going out tomorrow so I'm glad it's over. I have been itching to get in my craft room all day, so here I am!
One thing I have promised myself I would start doing is participating in some card making challenges. One of those challenges is RAQ's challenge on the Cricut cards messageboard. In this challenge you are provided with three card sketches and are challenged to come up with your own version of the sketch. The sketch I chose this week was this one: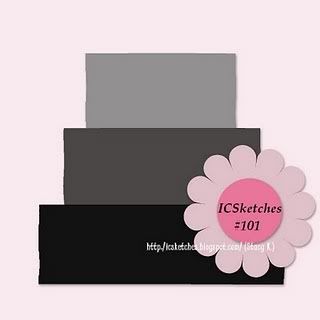 Here's my take: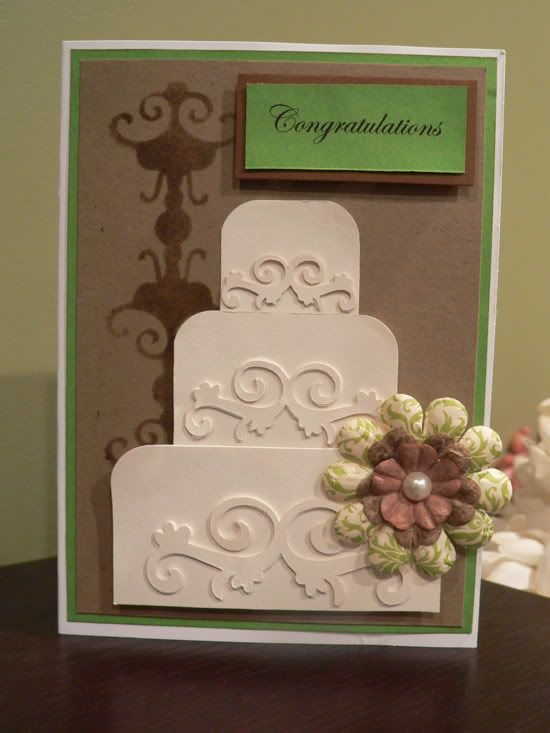 The flourishes on the cake and in the background are from the Storybook cart. The cake itself was made from simple rectangles with two of the corners rounded. I actually made a whole different card with this cake, and really didn't like how it turned out, so...I took it apart and made this one. I think it turned out much better.
Ok, I'm off to bed now, but before I go, I want to thank all of you who regularly visit this site. I am always amazed when I log on and find that people have been visiting! Thank you, thank you, thank you!! I hope to have another video out this week (maybe about making pinwheels) so stay tuned...
Kate