Hey everyone! I have been wanting to try my hand at making pinwheels for a while now. I find these little novelties so cheery and youthful! And they are suprisingly easy to make! Below you will find my how to video...hope you like it!
Isn't it funny how sometimes your brain just can't leave a certain wavelength?? You may notice that today's primary color pinwheel card is very similar to the flower card I made a week or so ago. Oh well, if it works, go with it!!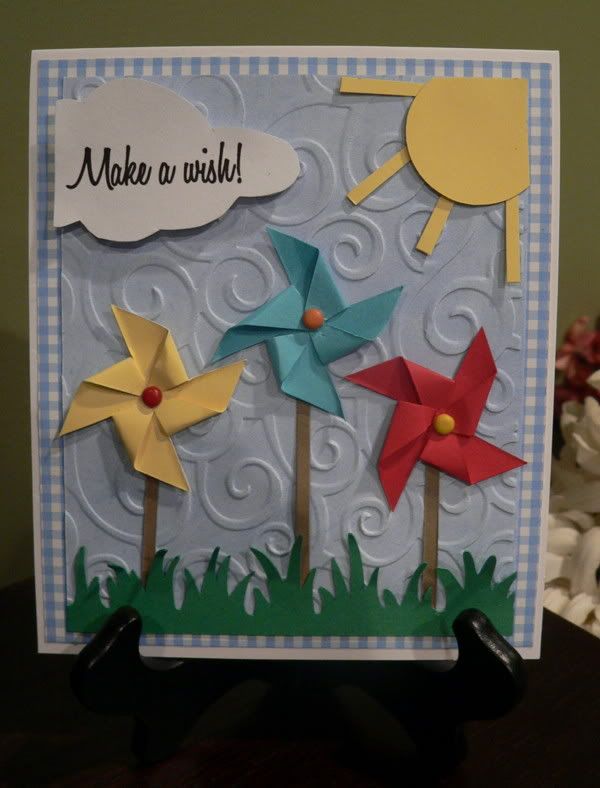 I wanted my second pinwheel card to go in a completely different direction, which I acheived using a different color palet. I really like how this one turned out!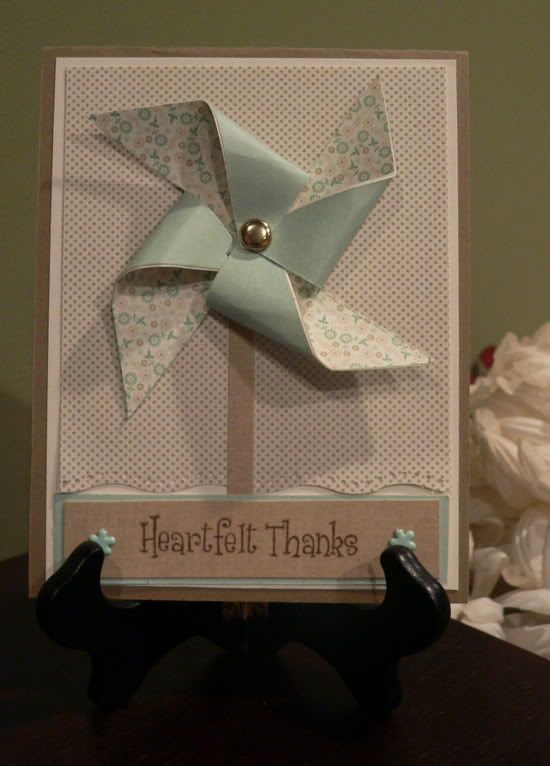 I want to thank all of you for visiting! I want this blog to be successful, and that really depends on all of you. If there's anything you would like to see a video on please let me know and I'll do my best to answer your request! Take care and have a great week!
Kate