Hi yall! I'm going to make this quick. We have tons going on today...getting all of the Christmas stuff put away, digging out my office from all the holiday "I don't really care about this right now" stuff, laundry, etc. Our poor Jakers has pneumonia as well. While that sounds really awful, he doesn't feel bad at all...thank heavens!! He and his best bud (brother Brady) are playing video games as we speak because he's not allowed to go outside and run around in this beautiful weather!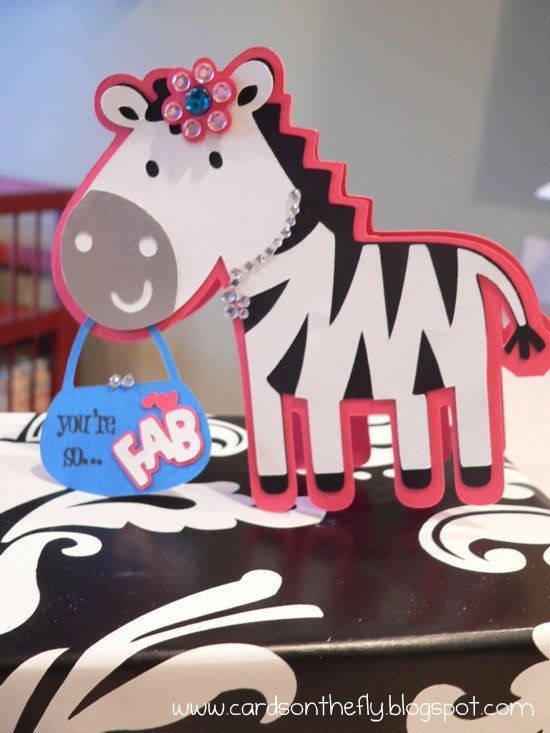 Today's card was one I made for my sister-in-law's birthday back in October. She's a super fashionable, gorgeous girl who sells Premier Jewelry in her spare time. I wanted her card to really reflect her personality. I wanted it to be something she could hang on her office wall to remind her that she is so fabulous!
Thanks for visiting!
Kate
Cricut Cartridge: Create A Critter
Stamps: Mini letter stamps found in the dollar bin at WalMart
Paper: All from my scrap stash