Hi everyone! Well, this weekend we celebrated my Brady-Bug's 6th birthday with a great Baseball themed bash. It turned out well and he had a great time! I also spent some time trying to sell a few items on Craigslist. One transaction went very smoothly, but the other two have not gone so well. I have a large projection TV I'm selling, as well as a large tan carpet, and several people have expressed what I thought was serious interest...going so far as to tell me when they would be able to come and pick up the items...and then they never showed up or emailed me back. My husband and neighbor hauled the huge TV out of our basement (backbreaking work I tell 'ya), and it is now sitting in our garage. Well, this was the TV our boys used for video games, so we knew we'd need to replace it ASAP. So, we went to WalMart this morning and purchased a 47" LCD beauty! I have to say...the picture is pretty amazing! I'm looking forward to watching some good chick flicks on it!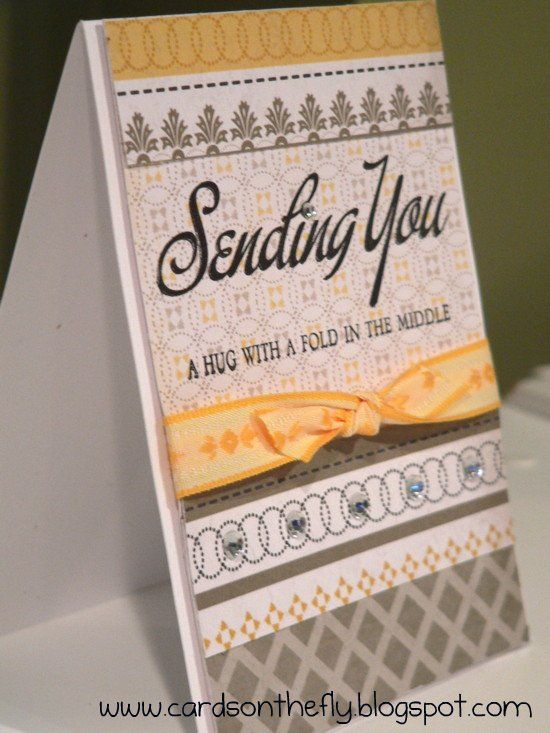 On to today's project. This is a sympathy card I made for a friend who recently lost her mother. My heart goes out to her becuase she and her mother were extremely close...just as my mom and I are. I can't imagine my life without my mom, and I know that my friend is really hurting right now. I hope that this card can in some way bring her some small comfort.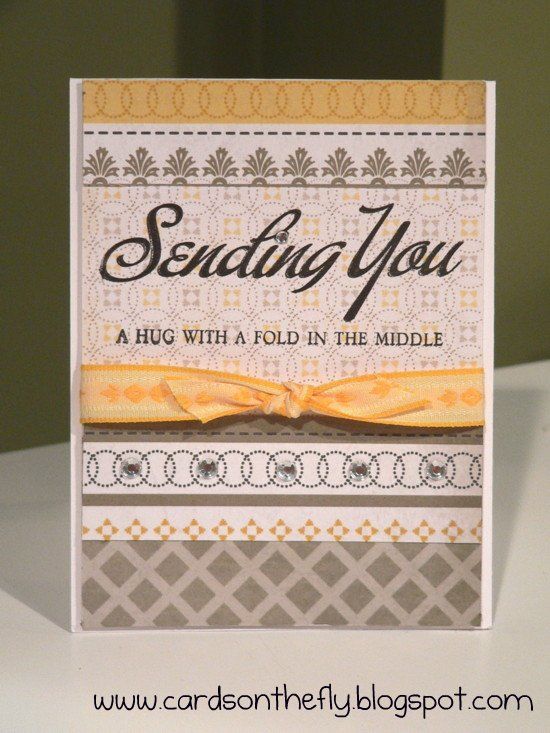 This one came together pretty quickly since I used a bunch of patterned paper. I am loving all combinations of gray lately!
Thanks for visiting, and thanks for all of your sweet comments lately! I LOVE them!
Kate
INGREDIENTS:
Paper: PTI White and patterned paper from DCWV Lemon Flower Stack
Stamps: PTI Big Bold Wishes
Other: Rhinestones and yellow ribbon from Michael's dollar bin