Hi everyone! It finally snowed here today! The boys were so excited, and even got out of school early. They had high hopes of finally going sledding. However, as expected, the snow petered out pretty quickly and was definitely not enough for sledding. The guys were disappointed, but mom was secretly happy that she didn't have to go stand out in the cold with them!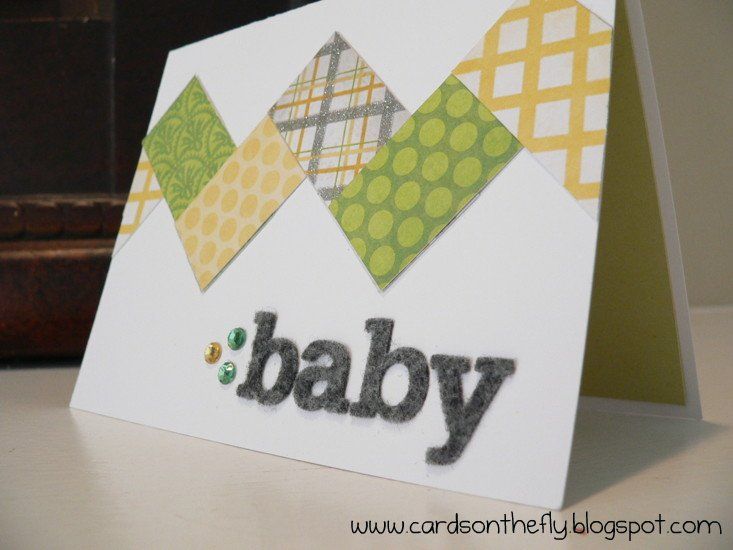 Today's card is the next in my series of 4 for the baby boutique I make cards for. This one was REALLY simple to make, but I think it has a big impact. The different patterned papers were cut to 2.5" x 1". I arranged them in a chevron pattern and added the felt letters and bling to the bottom. Way easy!
Thanks for visiting! Hope you have a great Friday and a good long weekend!
Kate
INGREDIENTS:
Paper: PTI White and Simply Chartreuse cardstock; patterned papers from DCWV Lemon Flower Stack
Dies: PTI Block Alphabet Die Collection
Other: Green and yellow rhinestones, grey felt from Hobby Lobby