Hi everyone! Guess what! Today's my BIRTHDAY! I'm the big 3-6 and my husband says he's going to trade me in for a newer model. :) Anyway, I'm spending the day in my jammies and am looking forward to a nice nap with my little Coley later. We celebrated with my family at Famous Dave's last night (soooo yummy!) and then spice cake (my fav) at my parents' house. On Saturday I got to go with my friend Betsy to Archivers for Scrap Mania. It was too fun! I was really productive too! Can't wait to show you all of those projects too! For now though, on to the last of the latest baby series.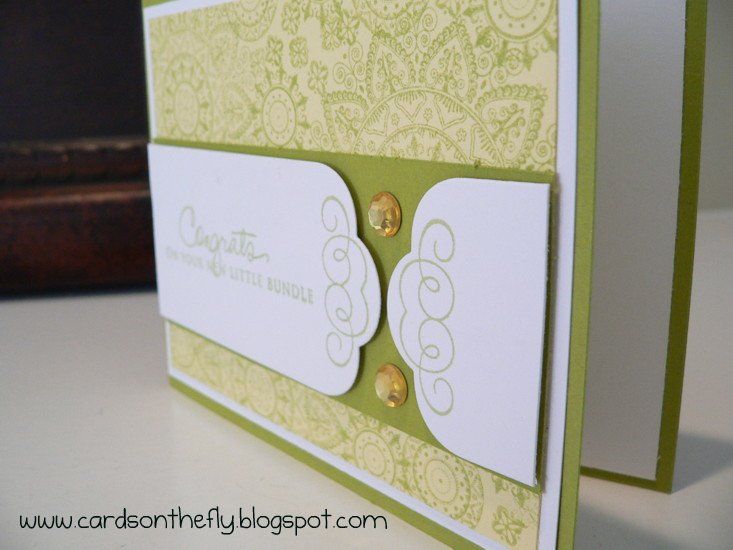 This one features a stamped background and some clean and simple lines. I thought it was a little more sophisticated than some of the others. Maybe a good one for a more formal shower or something. Here's another look:
I'm not sure I love the colors, but I do like the layout. I think I'll try it in other colors next time...maybe a pink one or a blue one.
Well kids, that's it for now. I'm off to do some more relaxing! It's tough, but somebody's got to do it!
Have a great day and thanks for visiting!
Kate
INGREDIENTS:
Paper: PTI White, Simply Chartreuse, and Lemon Tart
Stamps: PTI Mehndi Medallion, Half and Half, and Signature Greetings
Other: Yellow rhinestones