Wow!! I sure do have a lot to post about today! I'm really playing catchup! Anyway, I wanted to share one of the Thanksgiving cards I made this year (the others were just different versions of this same card).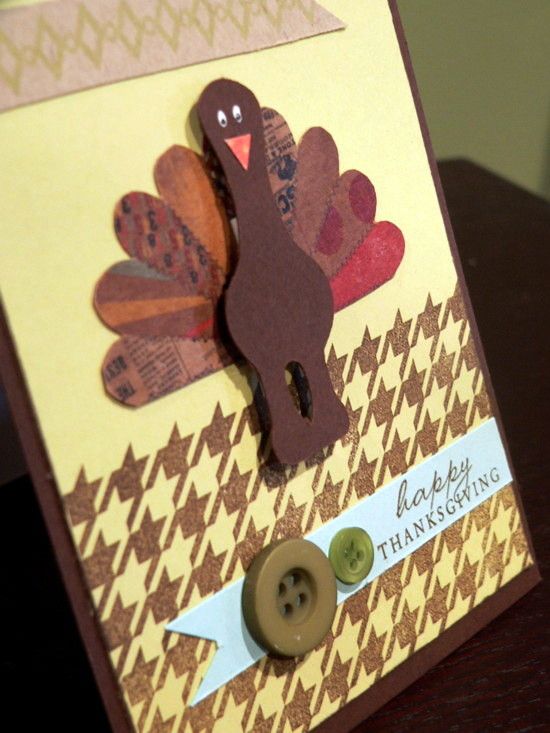 I cut the shape of PTI's Gobble Gobble die to use as the turkey's body, and was searching for something creative to use for the feathers, when I came across this gorgeous paper by My Mind's Eye (Kraft Funday Happy Days paper). I saw the patchwork circles on this paper and immediately thought of turkey feathers! So, I went about cutting them out and they worked GREAT!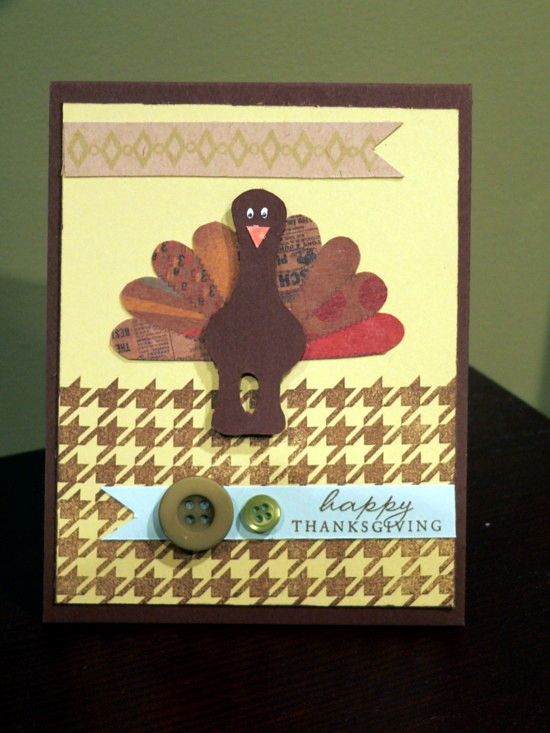 On this card I also used PTI's Background Basics: Houndstooth set, Background Basics: Retro set, and 2009 Autumn Tags. All of the plain cardstock is PTI as well. I added a couple of buttons and wahlah!! Aren't they cute!
Thanks so much for visiting!
Kate