Hi friends! Today was absolutely gorgeous here in Kentucky!! Probably one of the most beautiful fall days I have ever experienced!!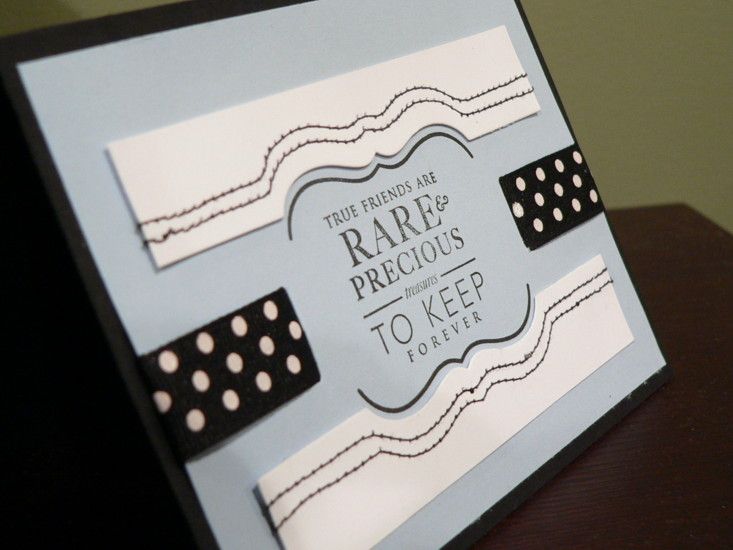 I wanted to participate in a couple of challenges this week. First is the
Papertrey Ink Make it Monday Challenge
which asked us to try a technique Heather Nichols calls Reverse Applique. Basically, this means that you die cut an image and then stitch the remaining negative space to your card. I do not own very many PTI dies, so I had to come up with a different twist on this challenge. I used one of the Holiday Photo Finishers dies and stitched the remainder of the paper (not the actual die cut piece) to my card.
The second challenge is the
Celebrating Relationships
Challenge in the Moxie Fab World.
So, I used PTI's Holiday Photo Finishers stamp set and one of the Half & Half sentiment stamps which celebrates friendship.
I threaded the ribbon through the card front, which makes it look like it disappears behind the sentiment.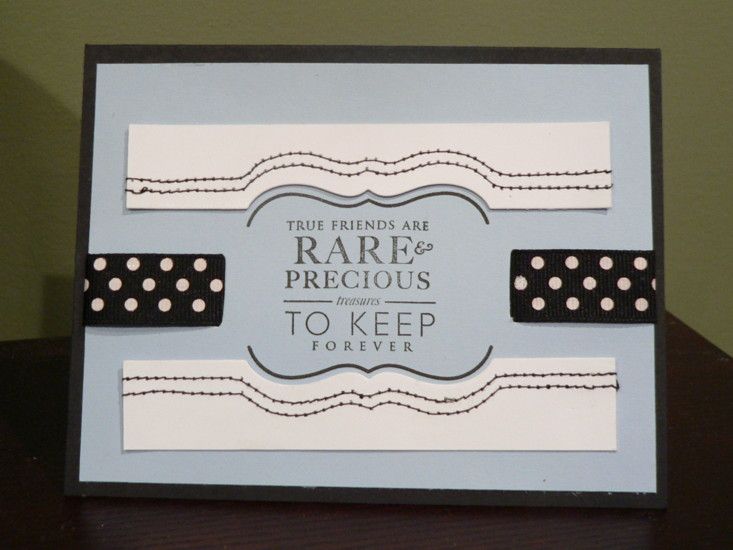 I decided to stitch (with my machine) in black on the white paper because I really wanted the stitching to stand out. I have to say that this was quite a tedious job, because I basically had to hand crank my machine in order to place the stitches exactly where I wanted them. I think the extra effort really paid off though!
As always thanks for visiting!!
Kate
P.S. I also submitted this card for the
Cuttlebug Spot
challenge since I used the Cuttlebug to do the die cutting!