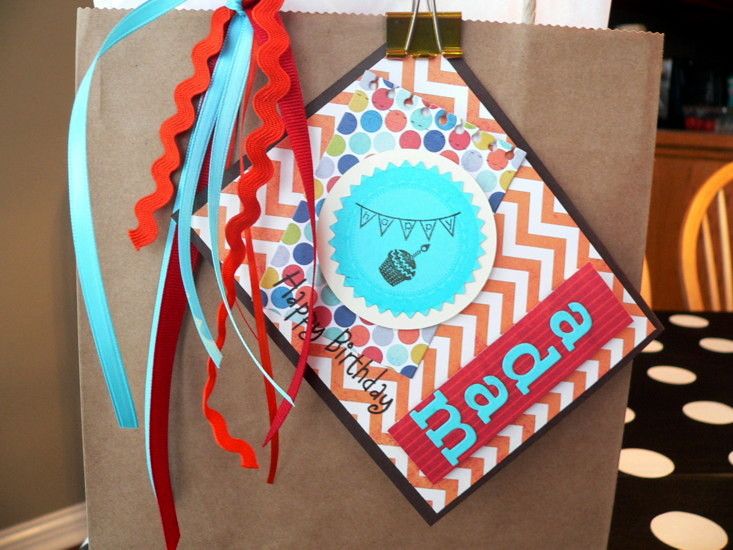 Ok, so here's post #3 for the day...I'm on a roll (more on that in another post)!! This is the 3rd installment of my birthday extravaganza weekend! This card and bag was for my son Jake's friend Adam. I used papers from My Mind's Eye - Lime Twist and some PTI cardstock for the card.
I cut the polkadotted paper using PTI's notebook paper die, the large circle using a Nestibilities die, and the smaller Hawaiian Shores circle using PTI's 1/2" limitless layers die. The letters in Adam's name were cut with PTI's new alphabet die. The stamps in the circle are from PTI's new Tag-Its set, and the Happy Birthday sentiment stamp was in my stash. I really love all the colors in this one and I think it's great for a boy!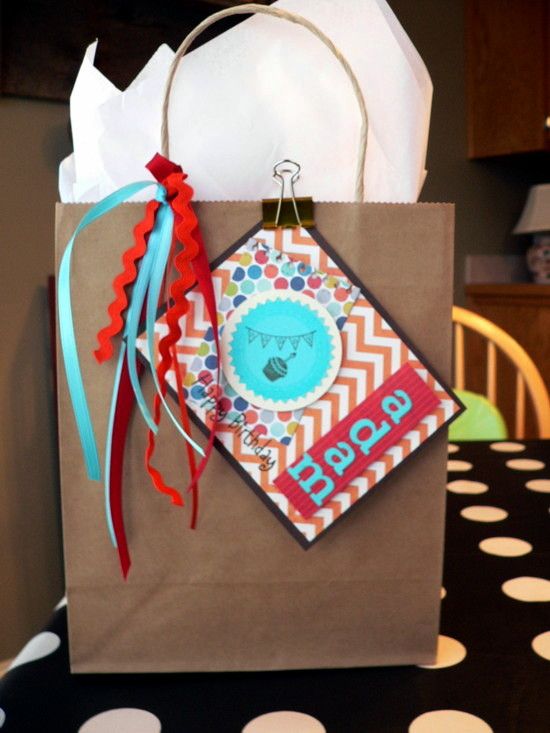 I attached the card to the bag using a binder clip and added some ribbon in coordinating colors! Thanks so much for visiting!
Kate