Hi friends! What a fantastic Thanksgiving week/end we have had!! Gorgeous weather, fantastic food, and the best company you can imagine! First we had a small, intimate, relaxing Thanksgiving dinner with my parents and brothers on Thursday, then we had a wonderfully chaotic but fun dinner with John's side of the family on Friday. John's mom had 24 for dinner, 12 of which were from out of town which made the day even more special. On Saturday, I threw a surprise 40th birthday party for John at a local bowling alley. Boy was he surprised!! It was lots of fun and a great time to spend with even more extended family!
Well, as promised, here's the second installment of our marathon birthday weekend last weekend.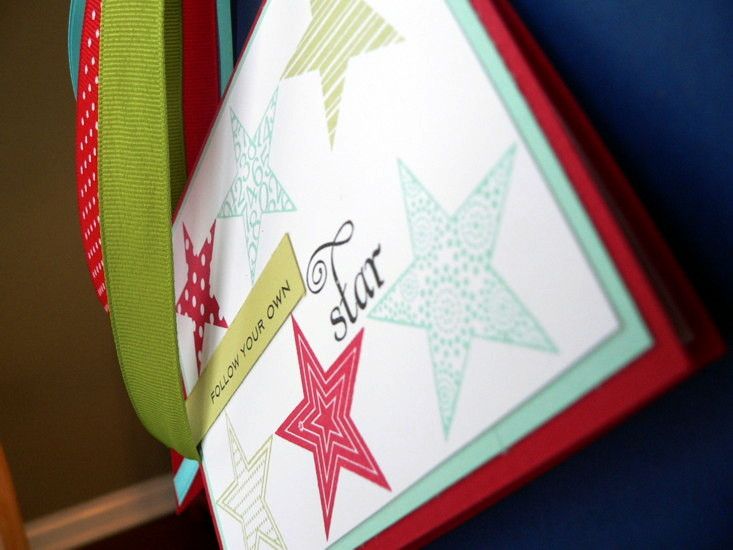 This card and bag was for Brady's little friend Chase. I recently acquired the Star Prints set from PTI, and I just had to ink it up! I love how boyish this turned out!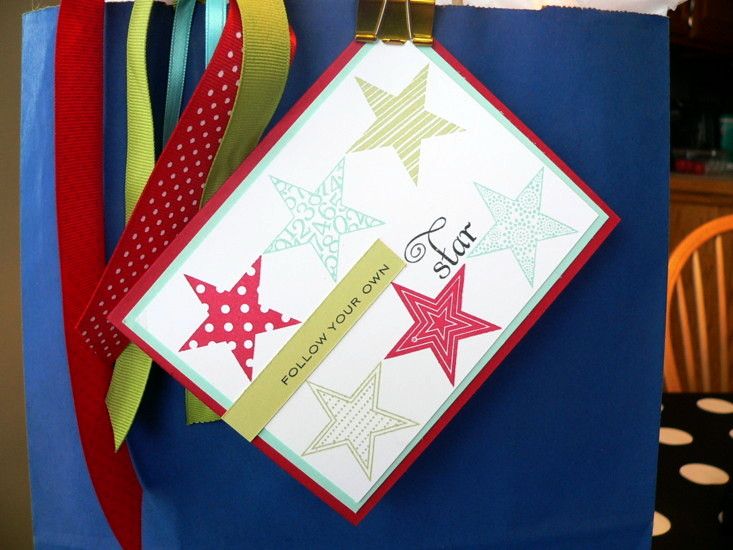 I attached the card to the bag with a binder clip and added some fun ribbons to the handle.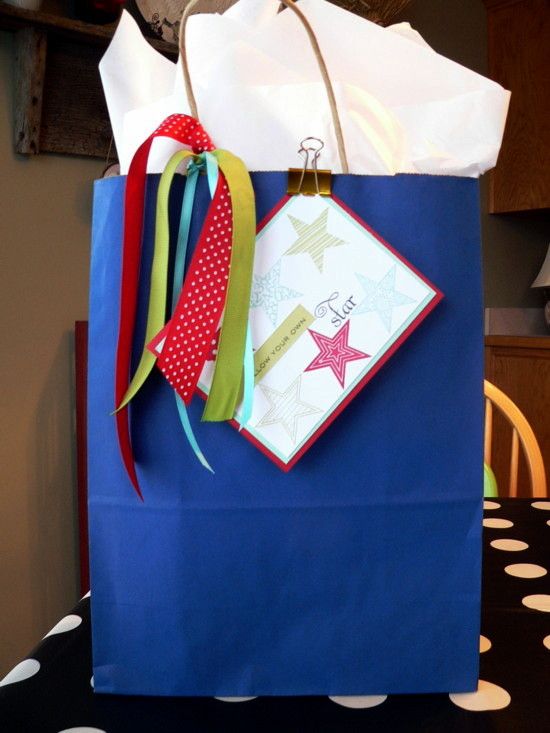 Super cute I think!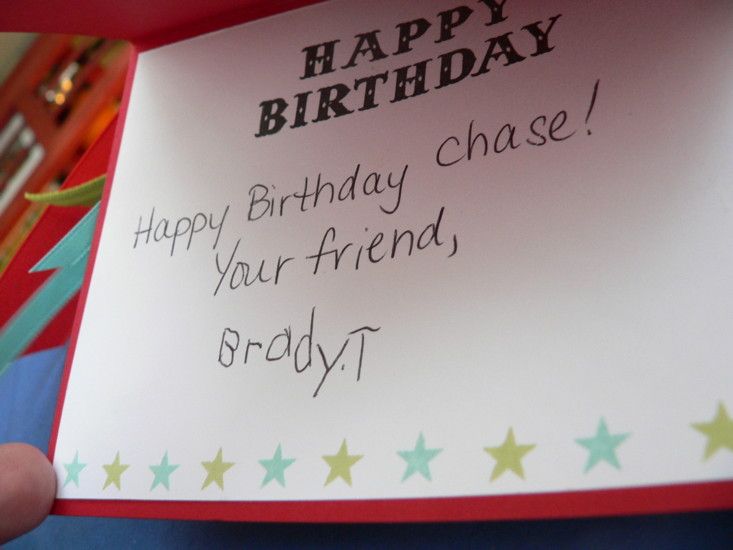 I just had to take a picture of the inside after Brady had signed the card. I just love little boy writing!
Well, back to reality tomorrow! It'll be nice to be back on a routine, but I'm going to miss getting to sleep in a little! Oh, and if you could keep all of us in your prayers, John is taking an out of town assignment for a few weeks which is going to be really tough on him and on the kids (and me too I guess). He'll be home with us on the weekends, but we sure are going to miss him during the week! I pray that he is safe and not tooo miserable!
As always, thanks for visiting!
Kate