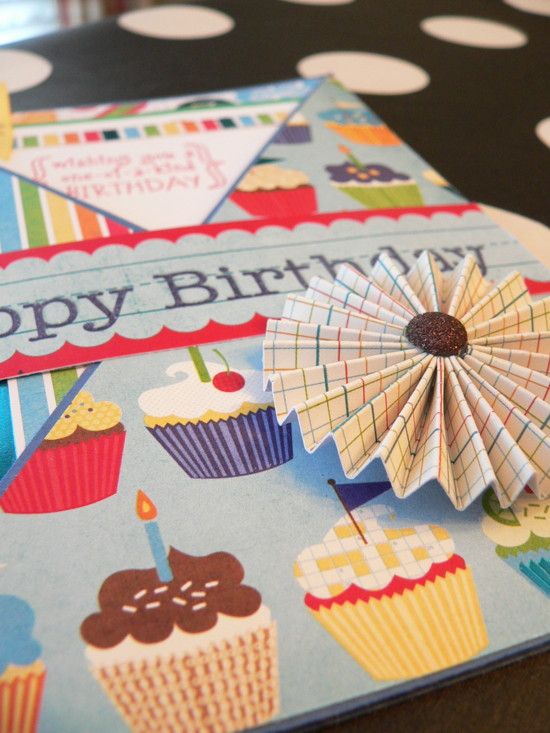 Hey everyone! Tonight I have a card that was inspired by one I saw on
Faith Abigail's blog
recently...it's called a criss-cross card, and I made this one for my brother Chris...fitting, don'cha think? The full card measures 5"x7", and has a pull out card that measures 4.75"x6". I used papers from a DCWV stack I picked up recently at JoAnn's, called the Celebration Stack. I just LOVE the paper in this stack!! So stinkin' fun!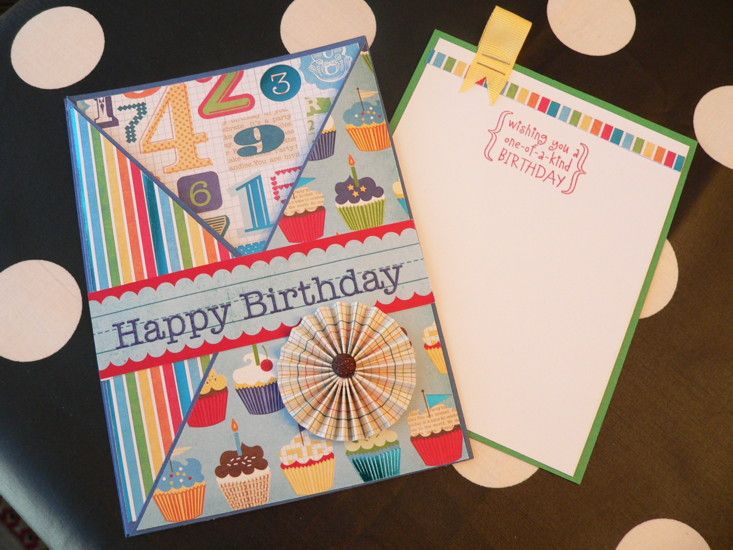 I could go into tons of directions on how to make this card (which really was very simple actually), but if you want to see a video tutorial of a similar card, you can visit
Faith Abigail
's blog.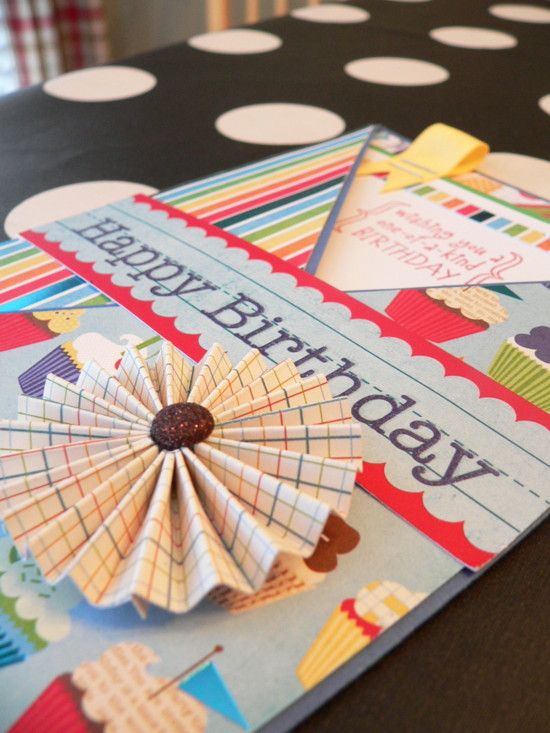 I will add that I hand made the rosette that is at the bottom of the card. I took a 1.5"x12" strip of paper, scored it every 1/4", folded it accordian style, glued the two ends together, adhered the rosette to a plain circle backing, and added an adhesive glitter dot to the front. Super simple!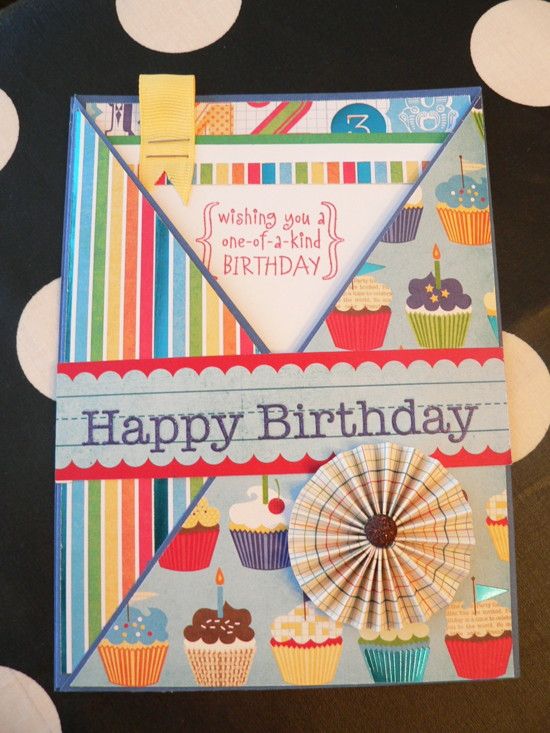 Thanks so much for visiting!!
Kate