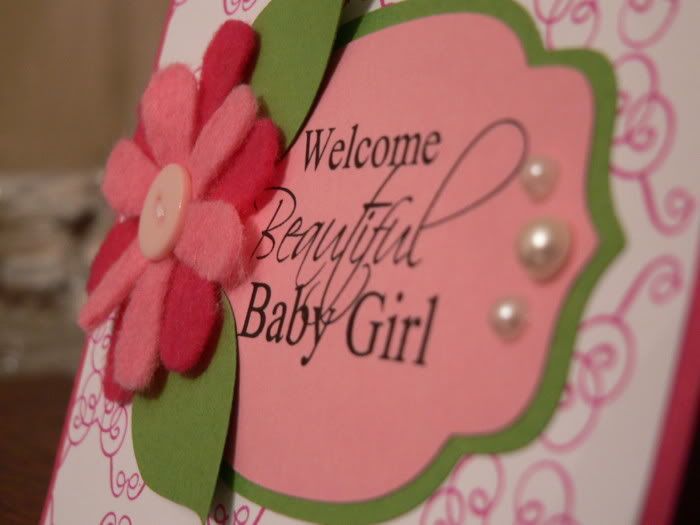 Hey everyone! Sorry I've been absent for a few days...life, 'ya know?? Anyway, here's another card in my baby boutique series. This one is obviously for a little girl. For the sentiment background I used some "nesti" files I ran accross on the SCAL website. I created the sentiment on my computer.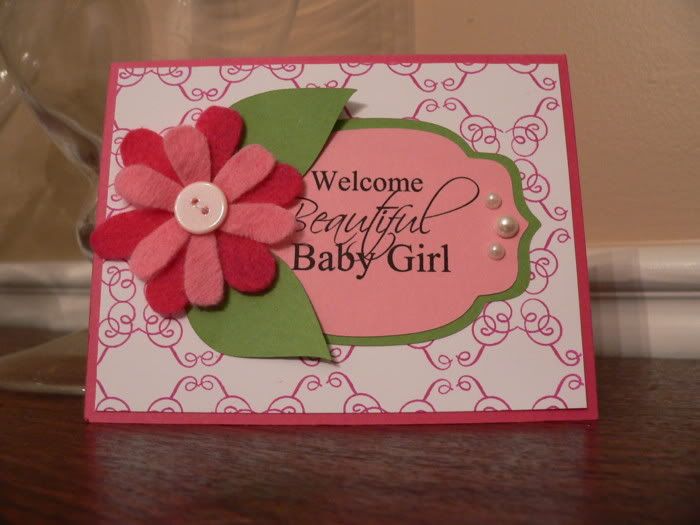 The background paper is a pattern I created using a stamp from PTI's Half and Half set. I orignially designed this pattern for one of their Make it Monday challenges (create a background using a non-background stamp), but I never got around to posting it on their website.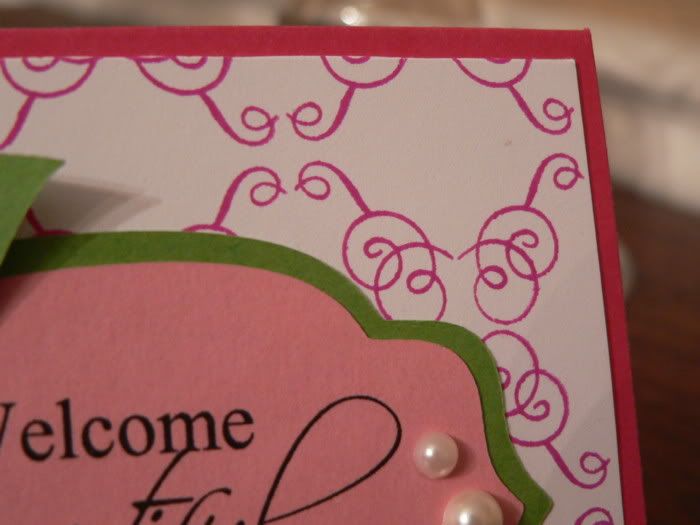 The felt flower was used by cutting some cardstock flowers using the Cricut (April Showers cart) and then adhering the flowers to the felt and hand cutting them out. I have not figured out the trick to cutting felt with the Cricut. If you have any tips I'd love to hear them!!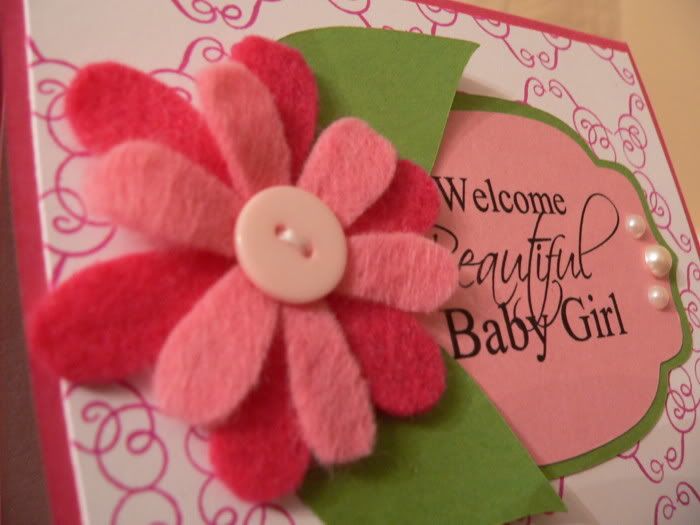 Well, that's it for my baby boutique series! The sixth card I made was a copy of one I made in the past which you can see
here
. I stopped by the boutique today and found out that about 9 of the 30 cards have sold. I'm pretty pleased, but I hope that the volume picks up. 
You're in for a real treat today (ha, ha), because I am going to actually do a second post!! Can you believe it? Stay tuned...
Thanks for visiting!
Kate