Hi again everyone!! Can you believe it? Two posts in one day! This next card is one that I put together last night because I was itching to use some of my treasured PTI products! I have been so inspired by their
release projects
this week, that I just had to put something together myself!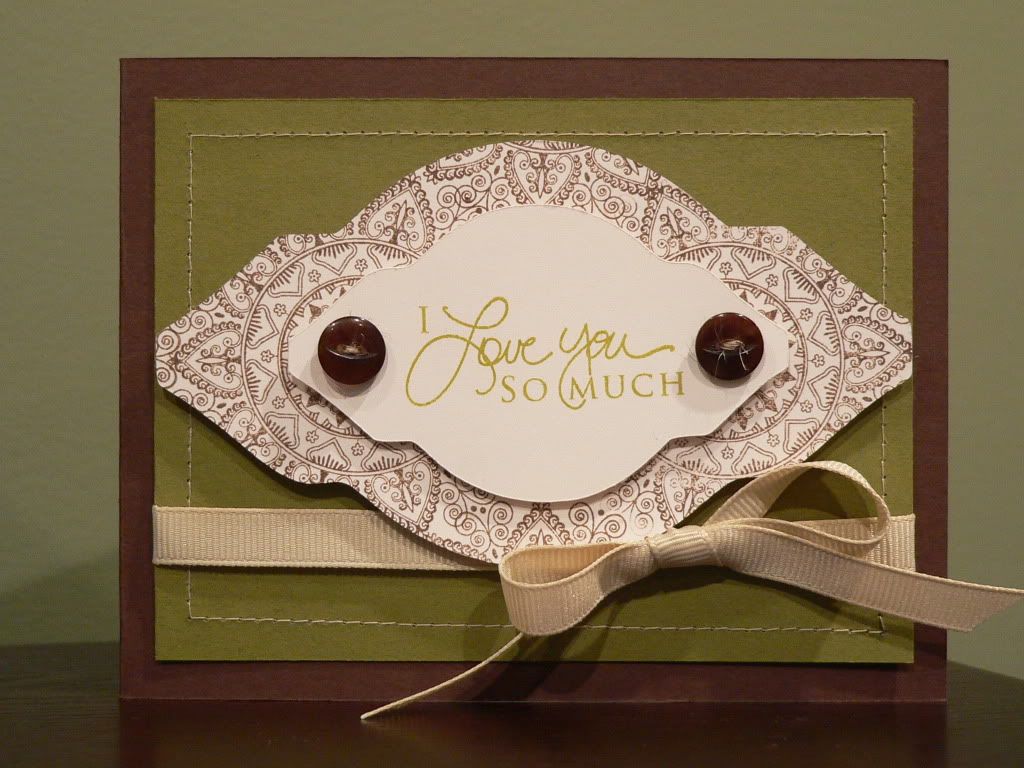 The base cardstock is PTI's Dark Chocolate, the card front is PTI's Ripe Avocado. The two marquees are cut using the Papertrey Mat Stack 2 dies and were cut out of PTI's Vintage Cream cardstock.
I used PTI's Mehndi Medallion to stamp the designs on the larger marquee and then used PTI's Signature Greetings for the sentiment. I did some sewing on the sewing machine, and added a couple of buttons and a ribbon.
The inside of the card has Vintage Cream cardstock stamped with a few of the smaller Mehndi Medallion stamps.
This is by far one of my favorite cards I have made in quite a while. I haven't yet decided who the recipient will be, but I'm thinking it might be my dad because he would appreciate the work I put into it and I have some things that I have felt I have needed to say to him recently (especially how much I love him).
So there you go! I'm sort of on a creative streak so hopefully there will be more posts soon!
As always, thanks for visiting!
Kate