Hi everyone! I'm back with another baby card I made for the boutique where I am starting to sell my "goods". This one is another gender neutral card...and it's also probably my favorite one from the whole set!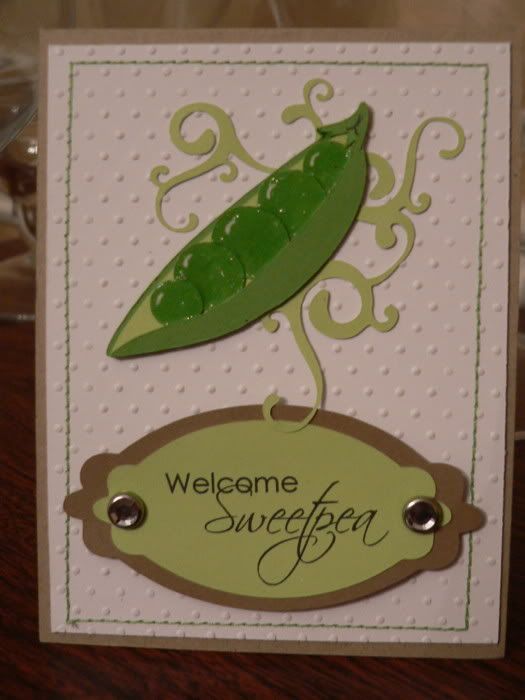 The base is kraft cardstock from PTI and the face is white cardstock from PTI embossed with the swiss dots Cuttlebug folder. I actually broke out my sewing machine for the first time for card making! It was way easier than I expected! If you have never sewn on paper, I highly recommend you try it! I'm thinking about making a video tutorial on this...what do you think?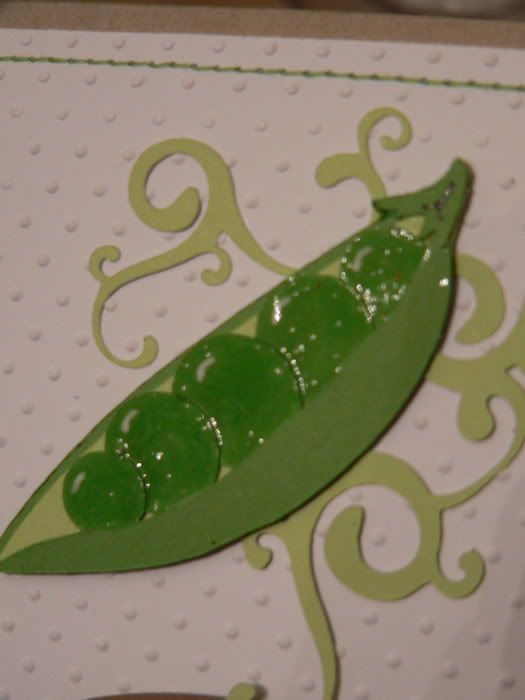 The peapod cut began as an svg file I found on the SCAL message boards. I then added a few flourishes I found in the SCAL program. I used a white gel pen on the little peas and then covered them in Glossy Accents.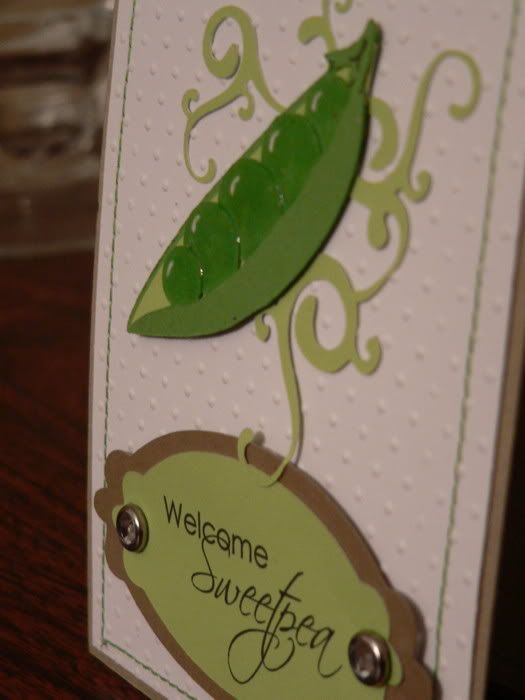 The marquis with the sentiment was another svg cut file I found on the SCAL message boards. I used my computer and printer to create and print the sentiment. I love mixing fonts like this!
I added a couple of gems and...wahlah!!
Hope you like it! I'll be back soon with another baby card creation! Thanks for visiting!
Kate