This week, PTI's Make it Monday was a review of all the MIM videos that have been posted this year. We were invited to post a project that highlighted one of the demonstrated techniques. I have chosen to post a card that I made right after watching the original posting of MIM #74, "Stamping on Texture." I actually made this card planning to participate in that week's challenge, however I never got around to posting it. Believe it or not, I actually gave this card to my husband tonight for his birthday. So, here's my creation: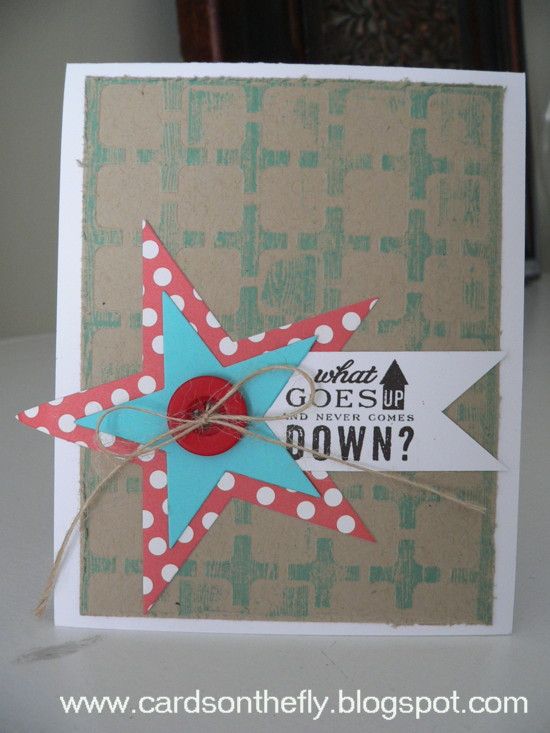 It is very subtle, but I actually used the wood plank stamp from the Background Basics: Farm & Barn set to stamp on the background that I had embossed using an embossing folder from Quick Kutz. You can see the technique demonstrated a bit better in this view:
By the way, the inside of the card reads, "Your age! Happy Birthday!"
Thank you so much for visiting!
Kate
INGREDIENTS:
Paper: PTI Stamper's Select White, Kraft, and Hawaiian Shores, and patterned paper from Echo Park's Note to Self paper collection
Stamps: PTI's Background Basics: Farm & Barn, and Movers and Shakers Sentiments
Ink: PTI's Hawaiian Shores and True Black
Dies: PTI's Seeing Stars die collection
Embossing folder: Quick Kutz
Other: Button and natural twine from my stash