Another one of the activities on PTI's Stamp-a-Faire agenda was a
Limited Supply Challenge
. We were asked to create a project using only the following supplies:
STAMPS: Natural Beauties only (or another floral set as a substitute if needed)
PAPER: Stamper's Select White, Hawaiian Shores, Aqua Mist, Simply Chartreuse
RIBBON: Hawaiian Shores Bitty Dot
BUTTONS: Simply Chartreuse
You were also allowed to use any dies and inks you had on hand, so, here's my take: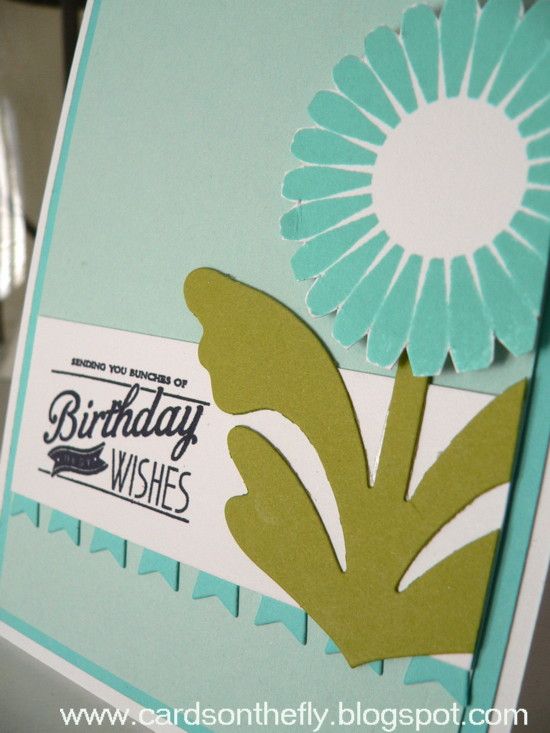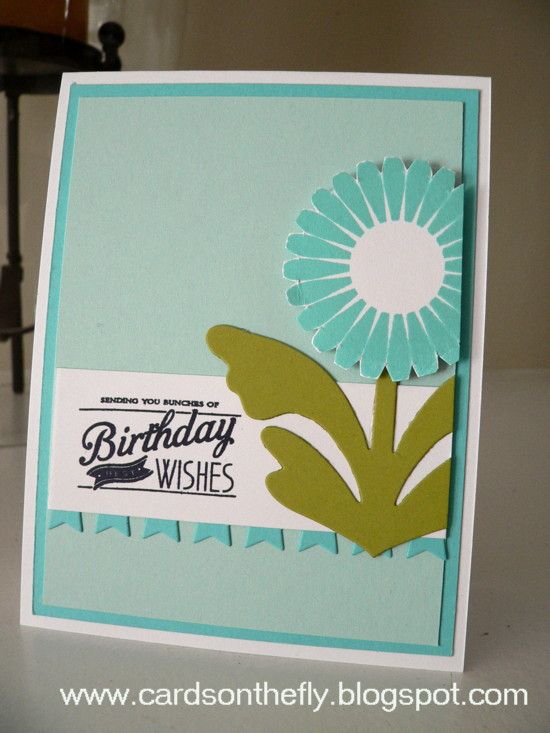 Instead of the Natural Beauties floral set (which I don't yet have), I chose the Rosie Posie set. Simple, I know, but I was trying to get as many cards done last night as possible. I think it's kind of cute though!
INGREDIENTS:
Paper: PTI's White, Hawaiian Shores, Aqua Mist, and Simply Chartruese
Stamps: PTI's Rosie Posie and 2012 Birthday Tags
Ink: PTI's Hawaiian Shores and True Black
Dies: PTI's Rosie Posie and Super Stars Border