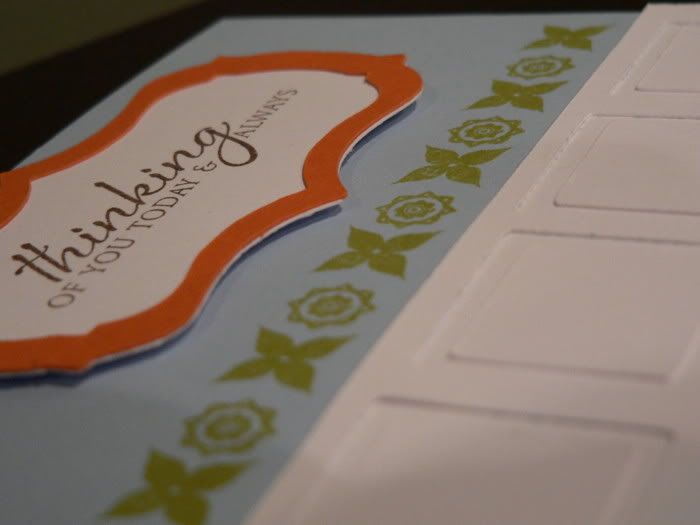 Hi everyone! I am just so excited about today's post! Some of you may know that this weekend I was lucky enough to attend the Papertrey Ink Stamp-Affair and it was...AMAZING! My friend Betsy and I travelled to Cincinatti for the day and had such an awesome time meeting all of the Papertrey folks, getting to make 10 gorgeous cards, and receiving some really beautiful new products! I will be posting more about this trip later in the week, so stay tuned!
If you haven't visited the papertreyink.com website, I highly encourage you to do so. Their products are not only beautiful, but they are also some of the highest quality products I have ever used. Their cardstock is thicker than any I have found in my local stores and the colors are gorgeous. In addition to their beautiful stamps and dies, they also sell buttons, ribbons, felt (and soon to come ink) to match all of their gorgeous cardstock colors. I have a feeling that I will be spending way too much money on this site! There is also a companion blog site,
http://nicholeheady.typepad.com/
that you should check out.
It is on the PTI blog that I came across the Papertrey July Blog Hop Challenge which asked participants to create a card using PTI products inspired by the following photo:
The colors in this photo are so amazing I just had to participate, so here's what I came up with: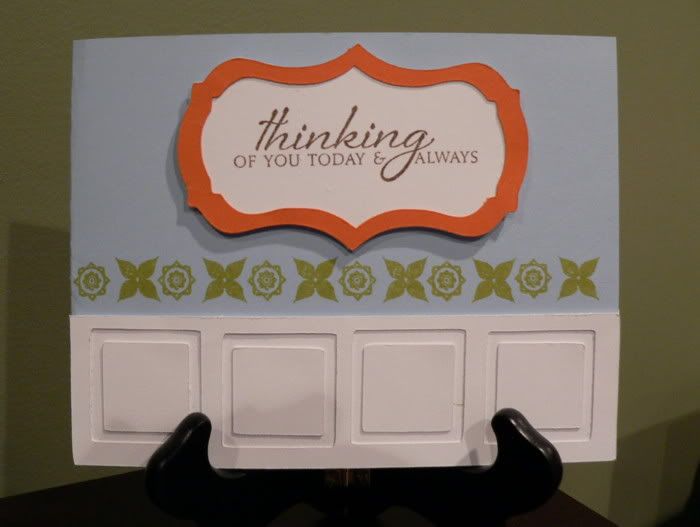 For this card, I decided to mimick the woodwork of the bench in the photo with some PTI Crafter's Select White cardstock (the background paper is PTI's Spring Rain cardstock). To do this, I created a 5.5 inch rectangle on my brand new Gypsy and then welded four double squares inside. I really like the effect this created. The green stamps across the middle are from the new PTI Iconic Images stampset that was free to all Stamp-Affair participants. The marquee was cut from the Storybook cart using PTI's Orange Zest cardstock and Select White cardstock. The sentiment stamp is also from the new Iconic Images set.
Thanks so much for visiting! I hope you stop by again soon!
Kate