Hi there! Well the kiddos are back in school, and it's funny because mommy is both thrilled and a little sad. I really enjoyed having the boys home for the week. We had some really fun times and I feel that I was able to really reconnect with each one individually. However, it sure is a lot of work to have them all demanding your attention at the same time! My oldest, Jake is making his First Communion this weekend and we're having a big party on Saturday after the mass. I have lots to do, so I'm kind of glad everyone is back to school so that I have some time to prepare! Tomorrow is major cleaning day. It may sound weird, but I'm really looking forward to it. After having everyone home, the house is a wreck and I can't wait to get everything back in order. What the heck am I going to do all summer withe the guys around ALL the time???? Deep breaths...one day at a time!
This week's
Make-it-Monday challenge on Nichole Heady's blog
was to make a series of cards that "Step Up" in terms of layering. The cards made by Betsy Veldman in this week's video are amazing! I think I may have to copy that design sometime!! You should check it out. Betsy made three cards, but I only had time for two tonight...ok, let's be honest...I only had enough attention span for two cards tonight.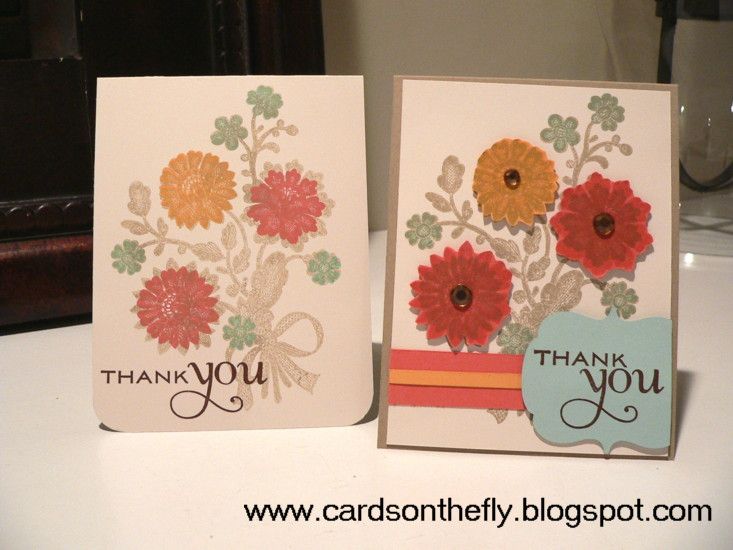 The first card is a simple one layer card. I just love that Lace Bouquet image and adding the color to it really added some dimension.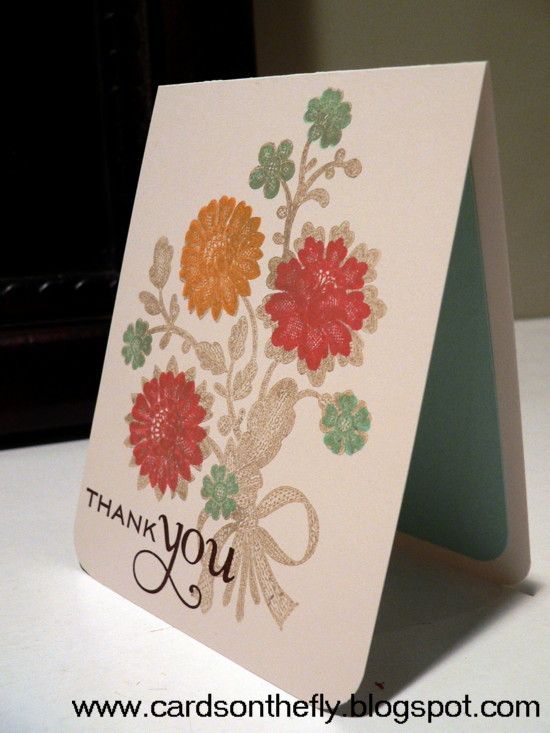 The second card steps up the layering with a few flowers that I cut by hand to place over the ones on the bottom layer. I also added a little bling to these beauties! I then used the Happy Day die to frame out my sentiment and added a little extra color with some strips of paper.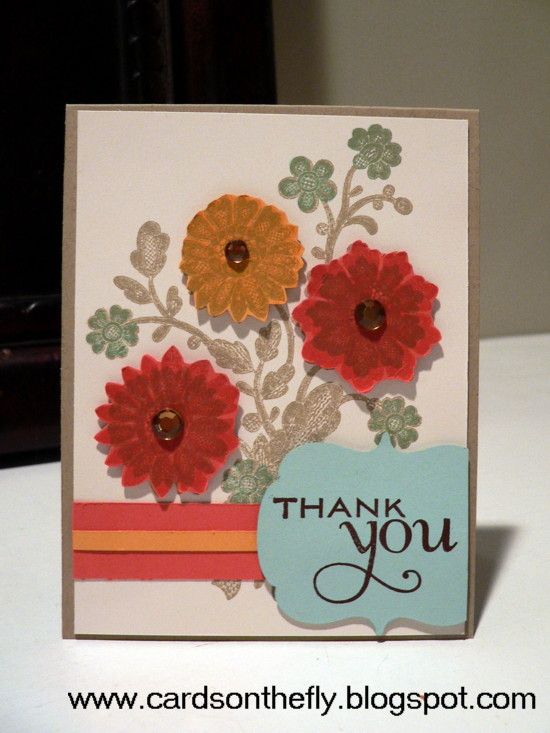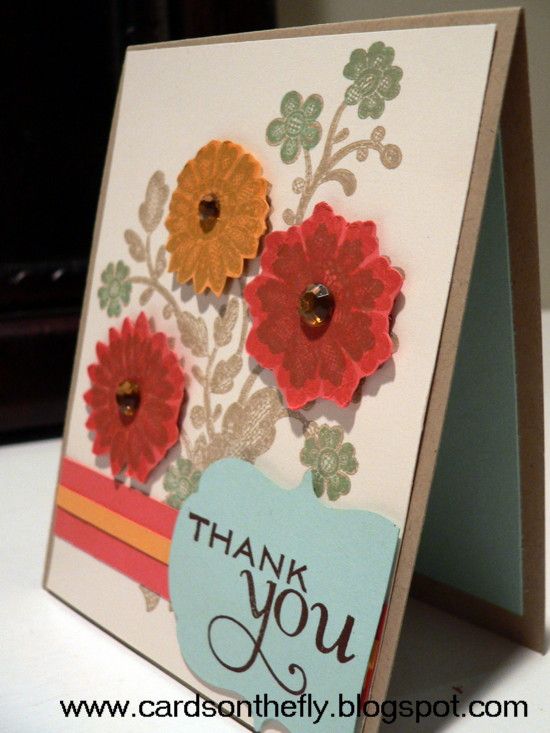 It's really amazing how a little layering can change a card!! I hope to make another entry for this challenge later in the week...fingers crossed!
Thanks for visiting!
Kate
INGREDIENTS (Card #1):
Paper: PTI's Vintage Cream, Aqua Mist (inside)
Stamps: PTI's Lace Bouquet and Think Big Favorites #2
Ink: PTI's Classic Kraft, Berry Sorbet, Aqua Mist, Summer Sunrise, and Dark Chocolate
INGREDIENTS (Card #2):
Paper: PTI's Kraft, Vintage Cream, Berry Sorbet, Summer Sunrise, and Aqua Mist
Stamps: PTI's Lace Bouquet and Think Big Favorites #2
Ink: PTI's Classic Kraft, Berry Sorbet, Summer Sunrise, Aqua Mist, and Dark Chocolate