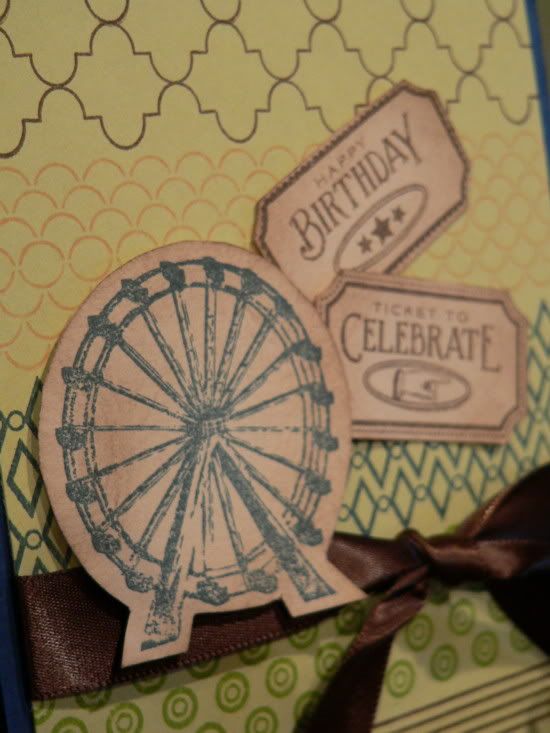 Hey everyone! Can you believe the summer is just about over? My kids start school on Thursday and I think I'm still in denial. While the start of a school year brings a fresh start and everything seems new again, I sure will miss those lazy days of summer!
For me, the end of the summer is always marked by my dad's birthay. This year I won't be spending it with him though, because he is at the beach with my mom. Lucky guy!! Anyway, I made this card for him last night and I'm really happy with how it turned out. The cardstock is from PTI (Spring Moss and Enchanted Evening) and some craft paper. The background stamps are from the PTI Background Basics: Retro collection. The tickets are from the PTI Just the Ticket collection, and the Ferris Wheel is a stamp I found at Michaels in the dollar bin! The inside sentiment is from PTI's Half and Half collection. This is my first real attempt at making my own background paper and it was soooo fun! I can't wait to try out more!
As always, thanks for visiting!
Kate